Sanderling, Stuart Knockabout No.17, has been launched in Beaufort, North Carolina, by her new owners after a few updates in Cataumet, Massachusetts. Over the winter, Sanderling's bottom was stripped, faired, and refinished. Starting with an epoxy barrier coat, she was then giving a smooth and fast bottom surface of ablative anti-fouling paint. Sanderling's topsides were also painted a deep and beautiful blue. This offsets nicely against the grey bottom.
After a varnish touch up, she was ready to start her new season in Beaufort!
You will also see the convenient Torqeedo electric outboard in use powering Sanderling. The 3.5 hp equivalent motor not only efficiently propels the hull, it remains lightweight and easy to deploy. A new storage system and remote throttle controls also make storing the motor hassle free and secure.
CLICK HERE to visit our website and learn more about Torqeedo outboards and Stuart Knockabout sloops.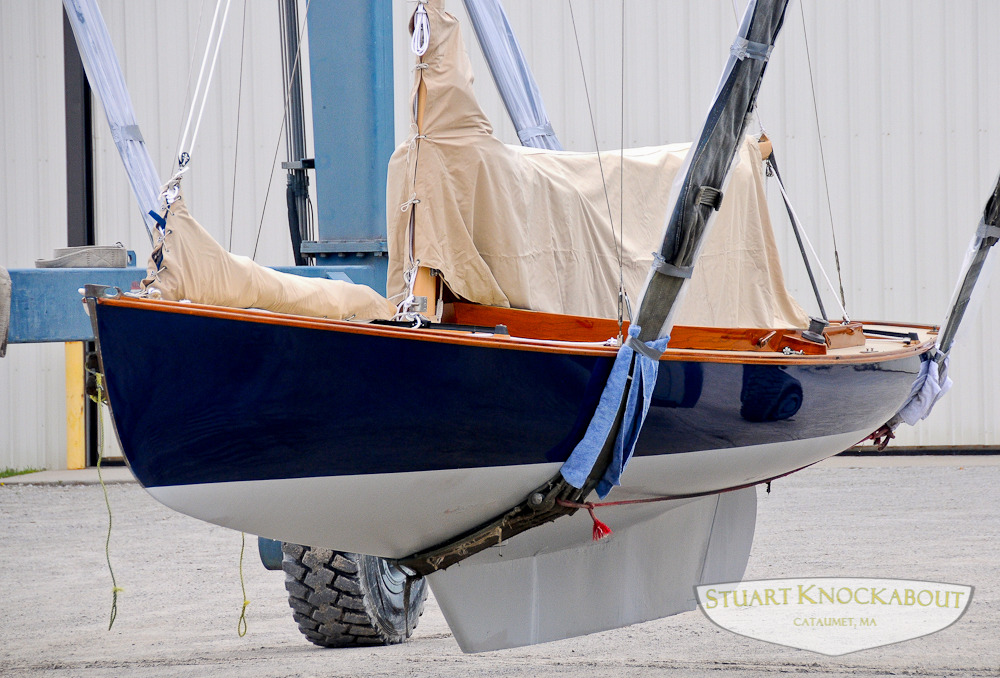 Photos of New Season, New Home: Beaufort Gains a Stuart Knockabout