On Tour: New Southport 33 FE Center-Console Debuts
Posted by Southport Boats
The largest yacht in the Southport Boats line of center-console fishing and cruising boats, the Southport 33 FE, has begun an East Coast tour of premier dealers and marinas. Beginning at Navtronics Marine in Kittery, Maine/u>, hull No. 1 of the Southport 33 FE has been taking interested customers, media, and dealer representatives on short tours to demonstrate the abilities of this remarkable new yacht.
The Southport 33 FE features Southport's award-winning C. Raymond Hunt Associates hull, complemented by interior and deck enhancement that places this yacht at the top of its class.
The dates and locations of the Southport 33 FE's debut tour include:
July 18-20: Crosby Yacht Yard – Osterville, Massachusetts
508-428-6900
July 25-27: Prestige Yacht Sales – Mystic, Connecticut
860-245-5551
August 1-3: Lighthouse Marina – Aquebogue, New York
631-722-3400
In each location, authorized Southport representatives will be on hand to explain all of the features that make the Southport 33 FE so unique. Food, music, and other festivities will be held at each event to celebrate the new yacht's launch. Call ahead to schedule your test drive!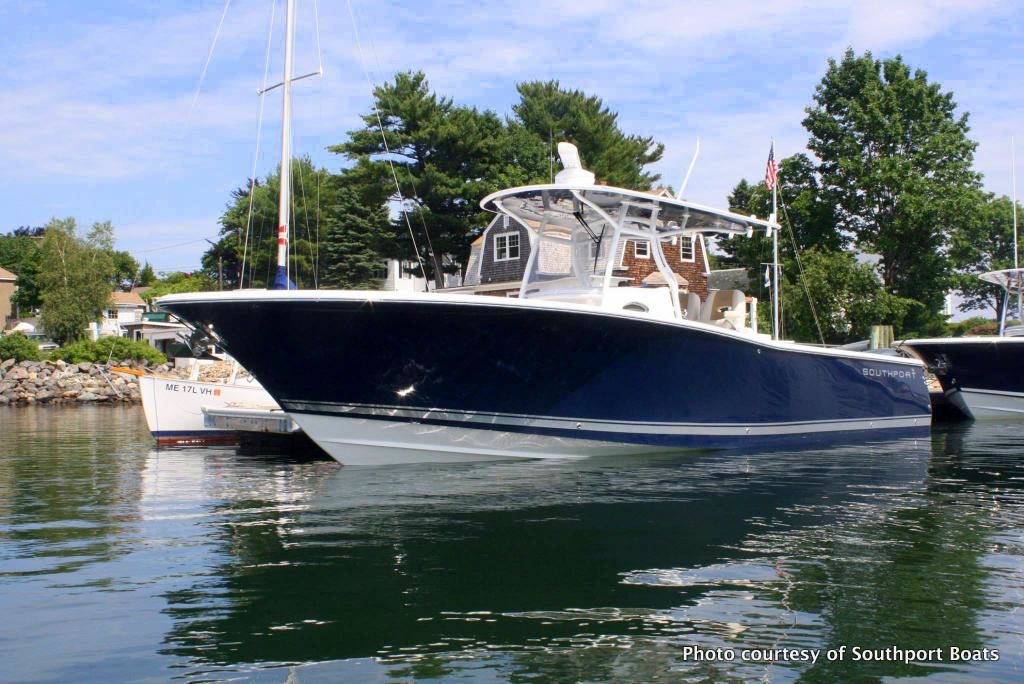 Photos of On Tour: New Southport 33 FE Center-Console Debuts