Southport Boats Completes First 33′ Tournament Edition Boat
Posted by Southport Boats
Southport Boats of Augusta has completed the first hull of the highly anticipated 33TE model. The TE (Tournament Edition) was built as a response to demand for a 33′ Southport that offered the same ride and sea-keeping characteristics of the 33FE (Family Edition), but built for a "strictly fishing" user profile.
The Southport TE model includes many of the same great features of the FE, but delivers a deck plan more appropriate for the serious fisherman. The most noticeable difference is in the foredeck, where the wraparound seating of the FE is replaced with a coffin box.
"The amount of space forward of the coffin box is truly spectacular. Many other boats with similar layouts boast equal foredeck area at the cost of Spartan appointments elsewhere on the boat. The 33TE offers all the space any fisherman could want but still provides the yacht-like features and finishes Southport owners are accustom to" said Skip Robinson, Managing Director of Southport Boats.
The Southport 33FE was launched in the summer of 2014 and immediately became a brand best-seller: to date over a dozen have been built and delivered and the expectation is to reach 20+ by year's end. Despite the popularity of the Family Edition there was a significant demand for this new hull with a traditional fishing boat layout, and thus the TE was born. "We knew the TE was the next logical step for the 33" added Robinson. "The FE is certainly no slouch when it comes to fishing and will satisfy all but the most hardcore anglers. This new 33TE takes the center console fishing boat to a new level".
The first 33TE model left the Southport shop in Augusta in early April. The boat was an absolute head turner- "the color of the boat and the arrangement of the TE platform really made this boat special. The Tournament Edition Southport will re-affirm our reputation as a high-quality fishing machine. It is in our DNA," concluded Mr. Robinson.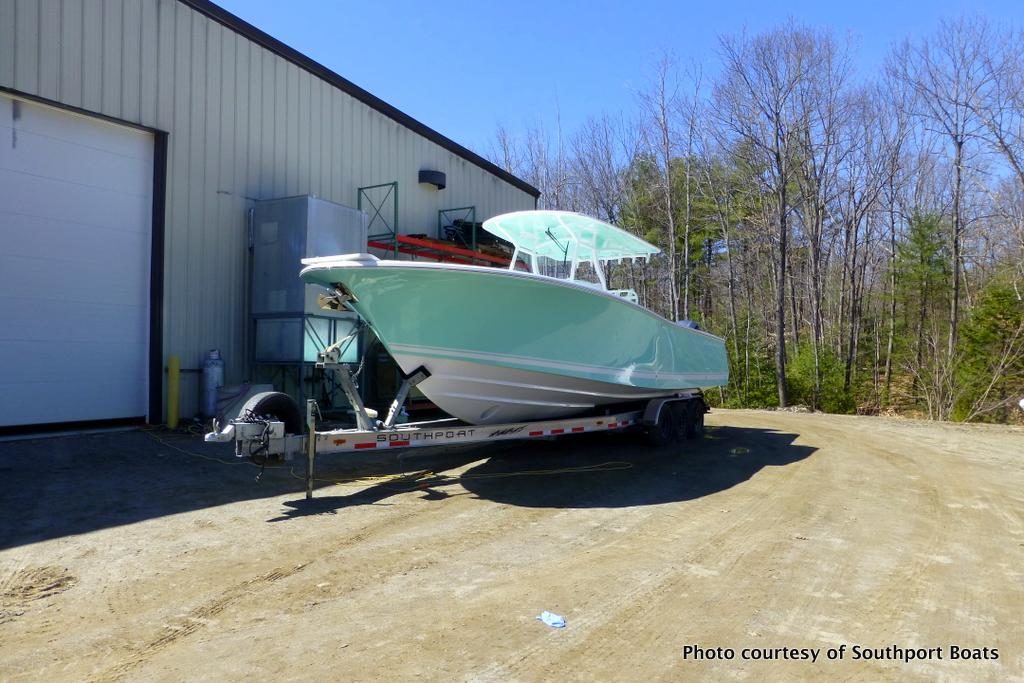 Photos of Southport Boats Completes First 33′ Tournament Edition Boat