Organizers of the 13th annual Maine Boats, Homes & Harbors Show are inviting Boston Whaler owners from near and far to trailer their Whalers to Rockland from August 14-16, 2015, for a special rendezvous sponsored by Port Harbor Marine and USHarbors. Whaler owners who exhibit their boats — new or vintage, spiffy or well-loved — at this premier annual gathering of fine Maine craftsmen will receive four free weekend passes and a free one-year subscription to Maine Boats, Homes & Harbors magazine.
In addition to the rendezvous boats, there will be new Whalers on display at the show. Restoration experts will be on hand to answer questions and find parts, and to help source boats for those who want to join the Whaler club or expand their existing fleet.
"Boston Whalers aren't just boats," said show promoter (and owner of a classic 1972 Whaler) John Hanson. "They are the iconic New England boats. They represent Maine, and boating, and fun on the water. They are a part of our families. This will be a huge, fun gathering."
That fun will include the first-ever Whaler Tales party, a pig roast and music fest on Saturday evening (vegetarian options available). Carnivores and herbivores alike can sample local beers crafted by Rock Harbor Brewery while they sit back and enjoy live jazz and funk and "talk Whaler." Party tickets are $25 per person and should be reserved in advance; click here for tickets.
During the show, owners can swap tips and stories, see brand-new Whalers on display while learning about the history of these iconic craft, show off their own craft, learn how to keep their boats spiffy, and enjoy what has become New England's premier high-summer in-the-water boat and home show. A demonstration of the Whaler's renowned unsinkability is planned, wherein a boat will be sawn in half (yes, you read that correctly) and then floated in the harbor. Awards will be handed out in a fleet of categories such as Best Original Whaler, Best Restored Whaler, Most Bedraggled (but Beloved) Whaler, and the coveted "Best in Pod" award for all-around Whaler excellence.
The Maine Boats, Homes & Harbors Show is produced by the award-winning Maine Boats, Homes & Harbors magazine, which presents the best the Maine coast has to offer and is published five times per year out of offices in Rockland. Tickets to the event, which runs from August 14-16, 2015, in Rockland, are $12 per adult (under 12 free) and available at the gates or by visiting www.maineboats.com.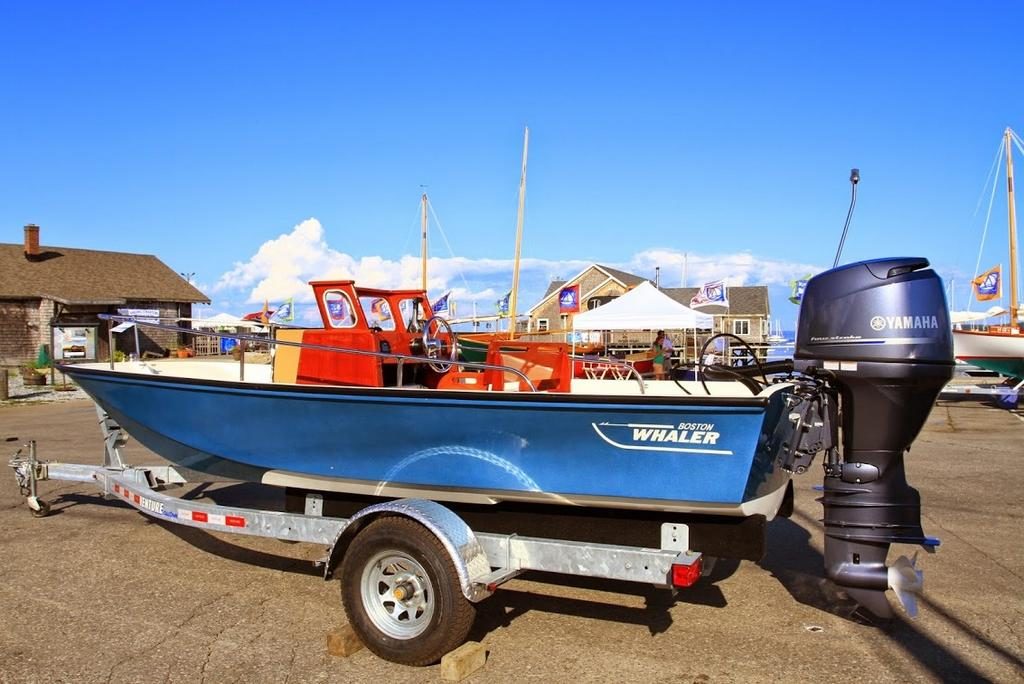 Photos of Boston Whaler Owners to Gather In Rockland