Classics Take the Line at 2015 Stuart Knockabout Regatta
Posted by Stuart Knockabout
Last Updated
One of the most fulfilling aspects of boat building is seeing the final product enjoyed by the owner. We consider ourselves more lucky than most, as we have a large and active fleet of Stuart Knockabouts right here on Buzzards Bay. This allows us to develop stronger friendships with our owners than more production oriented companies.
The highlight of our season is the annual Stuart Knockabout Regatta we host here on Buzzards Bayclick here. We organize two days of racing in one of the greatest sailing venues on the East Coast and our notorious sou'west breeze provides for almost guaranteed exhilarating conditions. This event is open to the entire class of Stuarts.
The weather presented the fleet of nine Stuarts with a welcome change during this summer's regatta. Our normal wind direction gave way for a strong northerly. This made for fast sailing and smooth water, forgoing the notorious Buzzards Bay chop and swell.
The usually close competition between Stuarts narrowed over the two days of racing, with first-place finishes alternating with each cannon shot. When the fifth and final race finished, Williwaw was on top with second through fifth places all within a single point.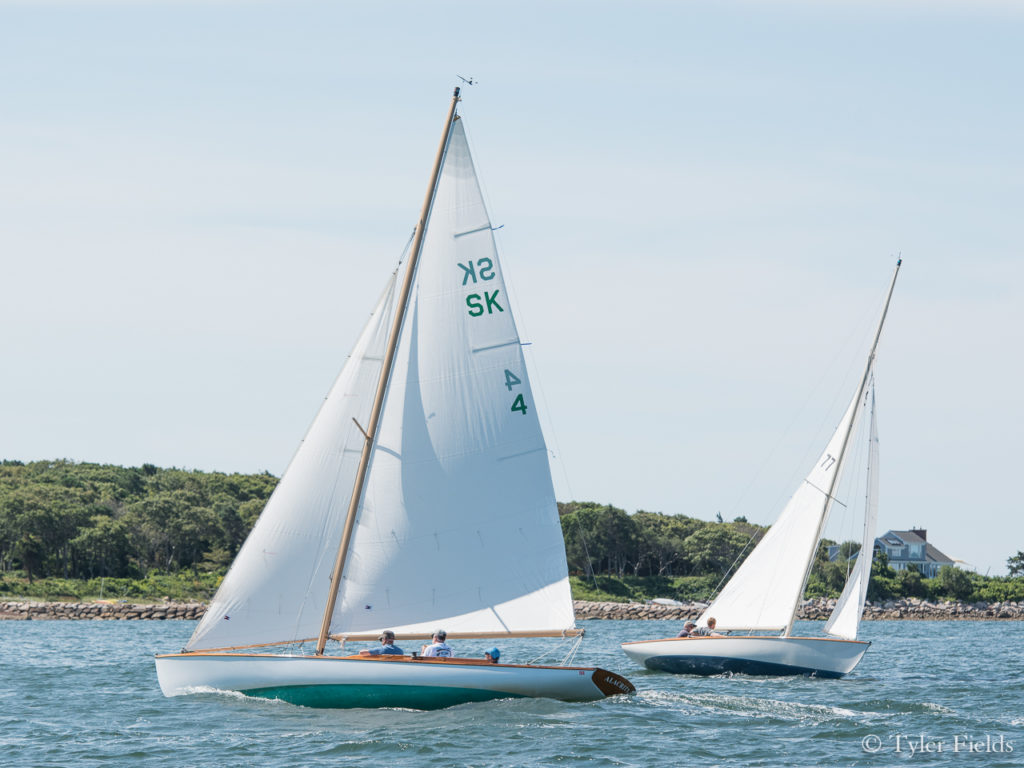 Photos of Classics Take the Line at 2015 Stuart Knockabout Regatta