AT BURR BROTHERS BOATS, we are delighted to be
building a 22,000-square-foot new super-shed. This
replaces an older shed that was recognizable from the
water by its white doors and Texaco Star before it came
down in October.
At our new super-shed, our 55-ton Travelift will be able
to drive into three of the four bays; access a drive-in, dropdown
test tank for massive trip outboards; and enter the 80-
foot spray booth. The super-shed includes 5,000 square feet
of shop space along a mezzanine. The new building means
everything, including our stockroom, will be under one roof,
making interdepartmental projects even more efficient.
In other news, we added solar panels to
a shed roof, which we expect will generate 90 percent of
our electricity.
Since 1946, we have been repairing, maintaining, and
renovating fine yachts. Because we employ skilled craftsmen
year-round, our work is done in-house, and not by subcontractors.
Our solutions are thoughtful and proper. We
stand by our work.
If you want to protect your investment and maximize
your time at sea, Burr Brothers is the place to keep your vessel
year-round. We warmly welcome transients in need of
repair, provisioning, or a quiet night in the lee. We delight
in custom projects. Collaboration is our passion.
BURR BROTHERS BOATS
309 Front Street, Marion, MA 02738
508-748-0541
[email protected]
www.burrbros.com
Excerpted from Boats of the Year 2016. Click here to read more stories from the latest edition.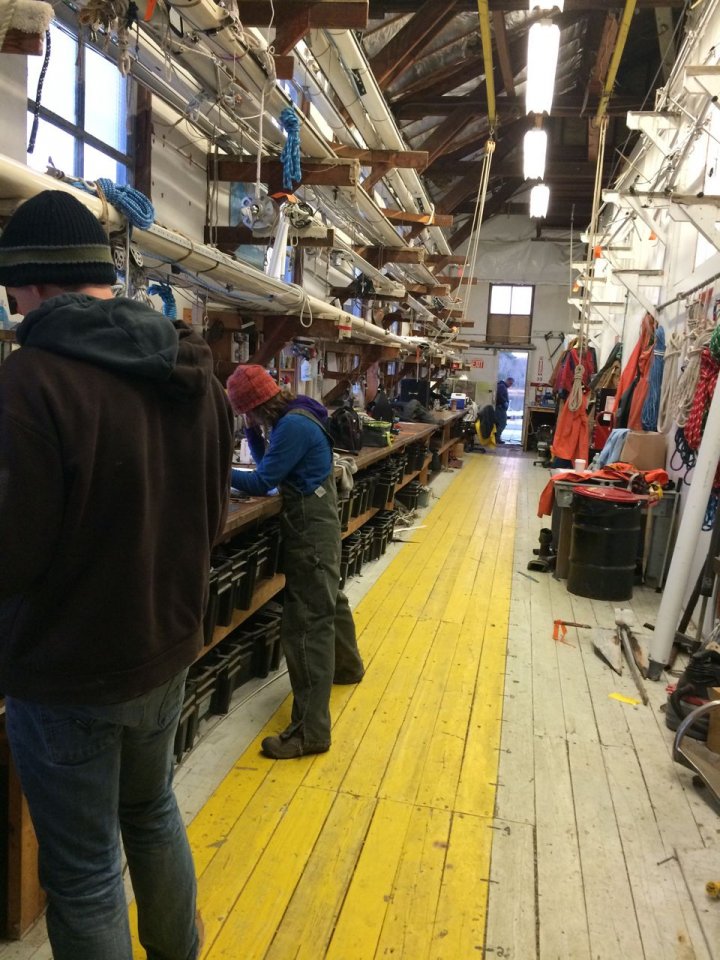 Photos of Burr Brothers Introduces "Shed of the Year"