A NOTEWORTHY repowering project at
Billings Diesel & Marine Service was the Maine Maritime
Academy's well-known tug Pentagoet. This extensive
job involved replacing two 16V-92 Detroit Diesels
with modern, clean-burning electronically controlled C-
18 Caterpillars. Additionally, we rebuilt the exhaust systems,
replaced both generators, and performed cooling
system upgrades.
While the tug was hauled, our paint shop painted Pentagoet's
topsides and sandblasted, in an environmentally
sound enclosure, a large portion of the bottom, followed
by the application of an industrial bottom paint system.
The carpentry shop's contributions included the installation
of the new engine's control and instrumentation systems.
Located on Deer Island Thorofare, Billings is a state-of-
the-art, full-service boatyard with a long heritage of
Maine craftsmanship and expertise. Our staff has decades
of experience in all the marine trades. We have the facility
and equipment required to build, repair, and maintain
boats in wood, composites, fiberglass, steel, or aluminum.
We're a recognized leader in repowering commercial
and pleasure craft. Our machine shop specializes in
repowering, complete rebuilds, repairs, and maintenance
of marine diesel engines. We provide specialized services
to other builders and yards, including engine installations,
major repairs, and service. Billings maintains dealerships
with major engine manufactures and domestic system
engineering components, providing sales, installation,
service, and warranty.
BILLINGS DIESEL & MARINE SERVICE
P.O. Box 67, 72 Moose Island Road
Stonington, ME 04861
207-367-2328
[email protected]
www.billingsmarine.com
Excerpted from Boats of the Year 2016. Click here to read more stories from the latest edition.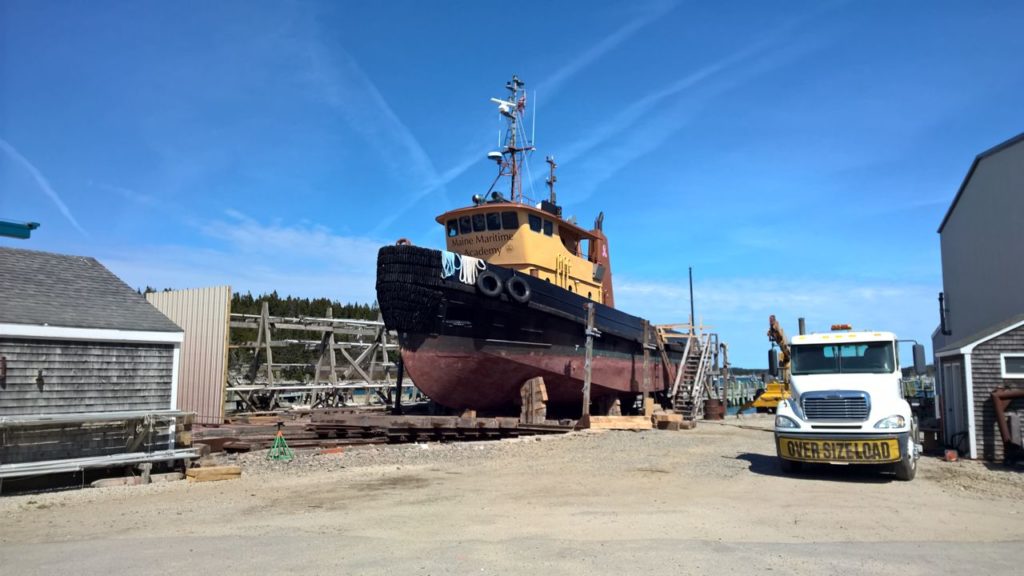 Photos of Clean-Burning Repower Drives MMA Tug