CAMPBELL'S CUSTOM YACHTS, the custom, full-service
boatbuilder in Oxford, Maryland, was delighted to fulfill
the wishes of a customer who wanted to travel the Intracoastal
Waterway, as well as enjoy taking his boat on
evening cruises.
The project resulted in the launch of Halcyon, the yard's
first Campbell 39. An Atlantic 37 hull extended two feet and
powered with a Cummins QSC 600-HP motor, the boat
achieves 18 knots cruising and 24 knots full out. Elegant interior
appointments include a cherry/satin finish, teak and maple
sole, and a sliding door by the helm. Halcyon was designed
with two staterooms; a galley with granite countertops, two-burner
electric stove, and microwave/convection oven; and a
spacious dinette and entertainment center.
Halcyon is the latest in the yard's production of fine custom
yachts—from a 31-foot cocktail cruiser to a 42-foot luxury
yacht. Campbell's Custom Yachts works closely with customers
to fulfill their expectations of exceptional quality,
construction, and service.
"We help our clients design the boat that is right for
them, with serviceability as our first goal," said yard owner
Tom Campbell. "Each boat provides its owner the satisfaction
of being involved in the process from start to finish."
CAMPBELL'S CUSTOM YACHTS
109 Myrtle Avenue, P.O. Box 410
Oxford, MD 21654
410-226-5592
[email protected]
campbellscustomyachts.com
Excerpted from Boats of the Year 2016. Click here to read more stories from the latest edition.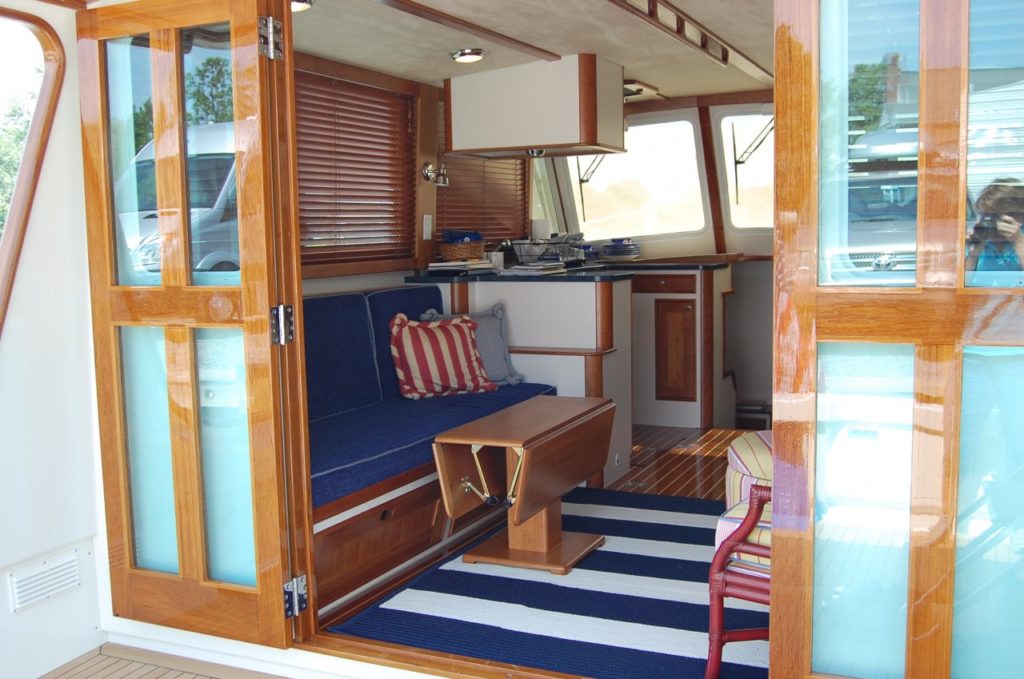 Photos of Custom Yacht Fulfills ICW Cruiser's Dreams