BECKET & CO. provides oversight,
management, and delivery
audits on many exciting new builds. Projects have included work on
Hull No. 1 of The Hinckley Company's
Bermuda 50, a cutting-edge carbon
fiber racer-cruiser with spacious interior
and elegant styling; a Princess 60
motoryacht designed to cruise between the Northeast and
the Bahamas while providing a powerful ride in a luxury
setting; and a Grand Banks classic Eastbay 46, with Cummins
Zeus pod drives adding revolutionary propulsion to her
acclaimed style.
Becket & Co. is a full-service yacht management company.
From pre-purchase consultation to representation
during new builds and refits, to season-to-season main –
tenance, we ensure the entire process goes smoothly for
yacht owners.
This year, we're managing maintenance on multiple
yachts, including two significant Hinckley Picnic Boat refits.
At Hinckley's Portsmouth, Rhode Island, yard, one will
receive Awlgrip on her superstructure, stainless steel pilothouse
and deck hatches, streamlined sky shades, and
numerous carpentry upgrades. At
Mathews Brothers in Denton, Maryland,
the other will benefit from a full bottom
job, fresh Awlgrip on her topsides and a
full exterior varnish strip and refinish.
Every summer, our team of industry
professionals logs many hours of sea
time—captaining boats for clients, planning
itineraries, readying boats for cruising, introducing
clients to hidden gems along the coast, and helping clients
hone their knowledge of systems, navigation, docking and
maneuvering. Our philosophy? Deliver a turnkey experience
and remove the hassles.
BECKET & CO.
622 E 2nd Street, Suite 1, Boston, MA 02127
888-605-4426 or 610-304-4795
[email protected]
becketco.com
Excerpted from Boats of the Year 2016. Click here to read more stories from the latest edition.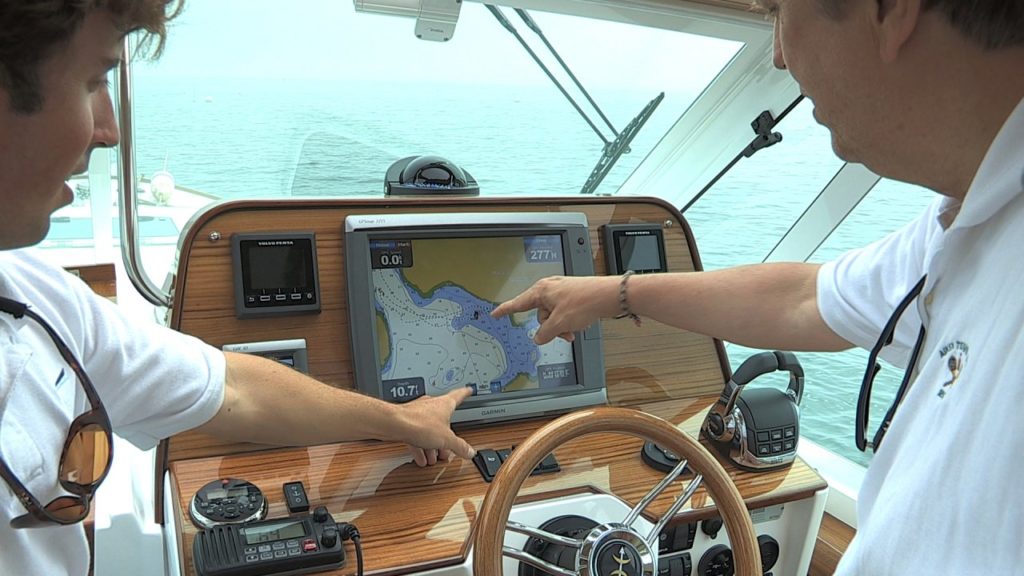 Photos of Industry Pros, Providing Hassle-Free Yacht Ownership