FROM HIS HOME BASE in Rockland, Maine, Midcoast
Marine Electronics owner Dennis York traveled to Florida
and the Bahamas at least three times over the past year to
work on multiple yachts. A majority of that time was spent
installing the latest electronics upgrades for a customer
who enjoys cruising and fishing in the Caribbean.
"He's a repeat customer with multiple boats, and this is
a full Furuno package with all-new systems for his sportfishing
boat," said York.
Traveling to the customer is all part of a day's work for
York and his four highly skilled technicians, who also bring
boats from afar to their shop when needed. It's important
to customers to know that, wherever they are, Midcoast
Marine will come to them.
"They want someone they know," said York.
Closer to home, York and his team have been doing quite
a bit of work for Journey's End Marina and Hodgdon Yachts
over the past couple of years—performing electronics installations,
service projects, and consultation, trouble-shooting,
and follow-up for Hodgdon's luxury tender division.
Founded in 1999, Midcoast Marine has a team of
experts with more than 40 years of combined experience
working on all types of vessels of all sizes, including tugs,
fishing boats, yachts, and government vessels. Certified as
Master Dealers by the National Marine Electronics Association,
the team continuously trains through yearly manufacturer
seminars to stay current on the latest technological
advancements.
MIDCOAST MARINE ELECTRONICS
700 Main Street, Rockland, ME 04841
207-594-3993
[email protected]
www.midcoastmarine.comExcerpted from Boats of the Year 2016. Click here to read more stories from the latest edition.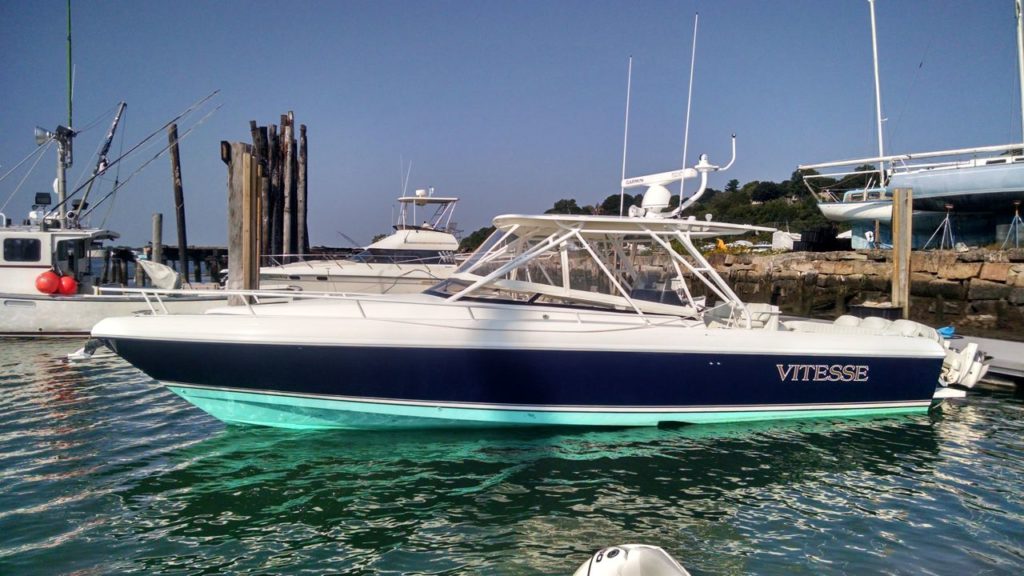 Photos of Midcoast Marine Electronics Travels to Customers