SOON AFTER SPOTTING one of Padebco's custom boats
in the harbor, long-time boaters and Maine summer residents
ordered their own new V25R runabout, a sporty version
with classic downeast styling.
The V25R is easy to handle by one person and is a great
platform for socializing. "She's fast, gorgeous, customized,
and has overnight accommodations," said Padebco's Leon
MacCorkle. "Cruise from port to port with a group, relax with
friends and enjoy an afternoon on the water, or explore the
coast as a couple and spend the night on the boat. The V25R
is a very versatile craft."
Equipped with twin 150s, she has a top speed of 41
knots. With a convertible top and teak accents, the V25R
combines speed and comfort on the water. Enjoy your time
on the water with the optional refrigerated wet bar, or zip
on the canvas curtain and extend your season through the
fall. The V25R's solid fiberglass hull and seakeeping characteristics
make her equally successful as a pleasure boat or a
tender for larger vessels.
Padebco's custom designs include center consoles,
walkarounds and cruisers. Padebco provides comprehensive
refit and repair services, storage, and brokerage services.
The company prides itself in providing exceptional service
and quality craftsmanship, while cultivating long-lasting
relationships with clients.
PADEBCO CUSTOM BOAT BUILDERS & BOATYARD
28 Anchor Inn Road
Round Pond, ME 04564
207-529-5106
[email protected]
padebco.comExcerpted from Boats of the Year 2016. Click here to read more stories from the latest edition.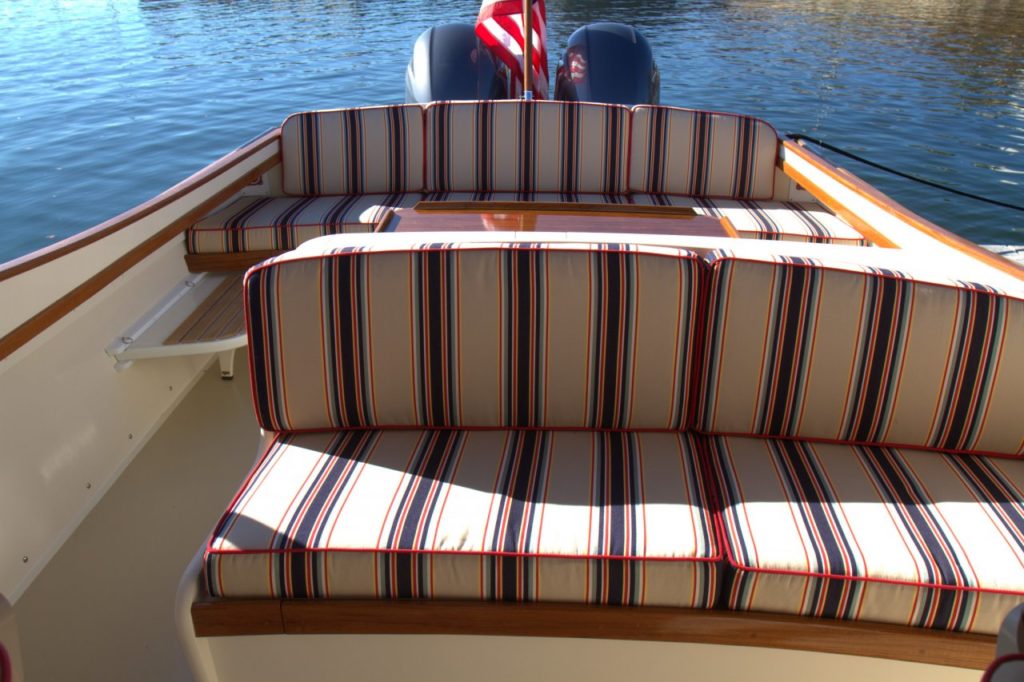 Photos of Solo or With Friends: Sleek New Runabout from Padebco