When Wayne
Hamilton started Hamilton
Marine in his garage in Searsport,
Maine, decades ago, he was selling marine supplies to
commercial fishermen.
Today, the business has grown to five locations in Maine
and sells products nationwide and on almost every continent,
including Antarctica.
But this is no faceless corporation. Customers love
Hamilton Marine because they can discuss their needs and
knock around ideas with employees, who are typically
immersed in similar marine-related endeavors themselves.
The inventory caters to a mix of recreational boating,
commercial fishing, boatbuilding, and marine transport.
"Our strength is our people," said sales and marketing
manager David Normann. "Our customer base has a lot of
do-it-yourselfers. Part of that is Maine and part of it is the
world of boats. We get into the project with them. We do
the same things and use the products we sell, so we know
how best to help them."
The staff stays on top of new product
developments through factory and
in-store seminars, as well as personal
experience.
"Our customers consider Hamilton
Marine the real deal," said Normann.
"We're not slick sales people who sell anything. We're
into boats in a part of the world that's been building and
maintaining them for centuries originally for work—and
now for work and play. It's in our blood."
HAMILTON MARINE
155 East Main St, Searsport, ME 04974
100 Fore St, Portland, ME 04101
20 Park Drive, Rockland, ME 04841
165 Clark Point Rd, Southwest Harbor, ME 04679
14 Main St, Jonesport, ME 04649
800-639-2715
[email protected]
hamiltonmarine.com
Excerpted from Boats of the Year 2016. Click here to read more stories from the latest edition.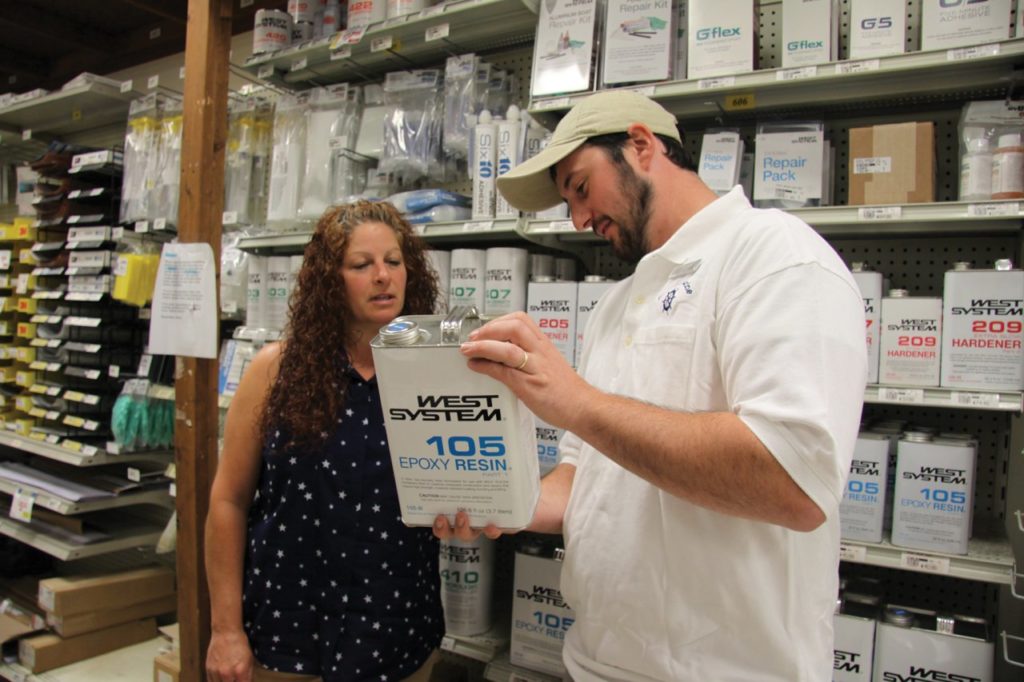 Photos of Celebrating the People Side of Marine Supplies