DOWNEAST CRUISERS, sportfishers,
motoryachts and more. Boston Yacht
Sales has been New England's cruising and
sport fishing center since 1953 for one reason:
our dedication to customer experience. With
63 years in the business, we've built industry
relationships not only from Maine to Florida
but around the world. For our customers, that
means unsurpassed market knowledge, industry connections,
and exceptional service wherever you boat, with Boston Yacht Sales owner Michael Myers long at the helm of the BYS team.
Whether we're planning a new yacht christening, our summer dock parties, or a
customer rendezvous, or helping you chart your next
cruise, our enthusiastic team makes everything happen to
be sure you're enjoying your time on the water.
We are proud to be one of only 33 dealers
in the United States to have earned the
distinction of an Endorsed Brokerage Firm
from the Yacht Brokers Association of America,
based upon our commitment to sales
professionalism and the certification of our
brokers.
We are dealers for Hatteras, Sabre, Back
Cove, Princess, and Vicem and brokers for all brands from
20 feet to over 100 feet. Whether you are buying or selling,
we'd love to be part of your boating memories.
BOSTON YACHT SALES
275 River Street, North Weymouth, MA 02191
781-331-2400
[email protected]
www.bostonyacht.com
Excerpted from Boats of the Year 2016. Click here to read more stories from the latest edition.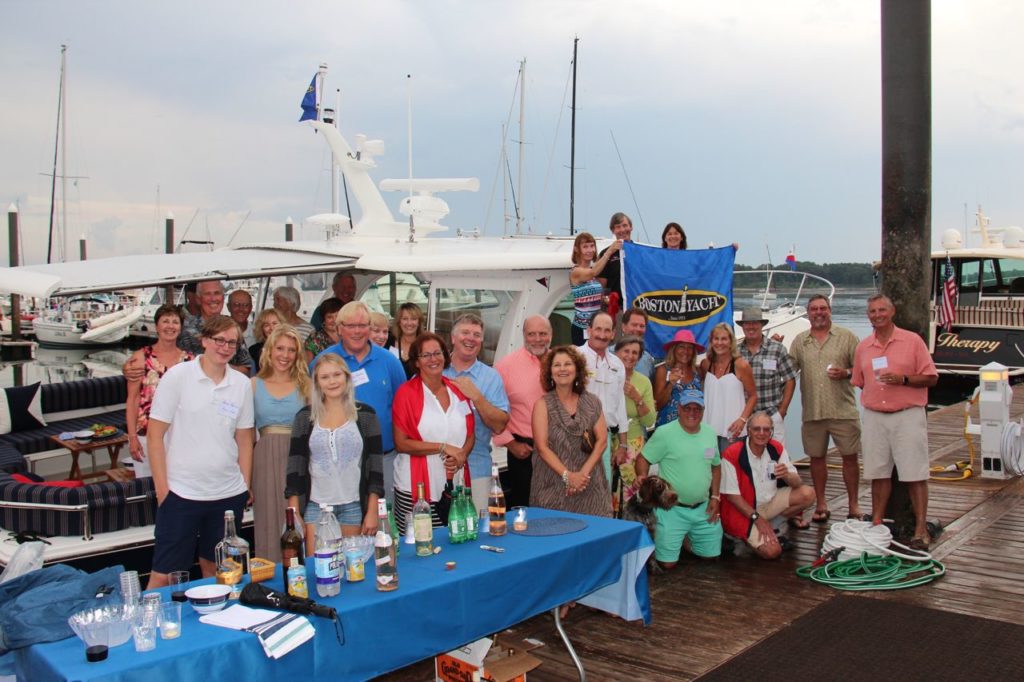 Photos of Delivering Top Customer Experience Since 1953