Liveaboard Tug Cruising Reflects a Growing Trend
Posted by Boats Of The Year
Last Updated
EAST COAST YACHT SALES is proud to have been
selected as the Maine-Georgia and Great Lakes dealer for
American Tugs, the LaConner, Washington-based producer
of yachting tugs and trawlers from 36 feet to 48 feet long.
Since American Tugs' inception in 2000, the company
has sold about 225 boats, roughly half on the East Coast.
The single-engine craft are valued for their rugged build
and powerful performance, cruising at 13-17 knots—faster
than comparable craft.
"It's a totally different boat, for a different customer and
a different lifestyle," said ECYS' Jon Knowles. "Most buyers are
people who have retired or are about to retire, and now
they're spending time living aboard the boat and exploring."
Many owners use their boats to cruise the eastern North
America circumnavigation route known as the Great Loop.
"A lot of people are doing that, and these boats have
become a big part of that experience," said Knowles.
The boats have also become integral to cruising the
Inside Passage from Seattle to Alaska.
"It's spectacular scenery. And this boat was designed
for this type of cruising. They're rugged, and probably 30
percent less expensive than comparable trawlers, but
extremely well built."
ECYS also launched a new website, moved its
Camden office to 44 Bay View St., and brought on a new
broker, Scott Woodruff in Camden, with in-depth knowledge
of the marine industry.
EAST COAST YACHT SALES
106 Lafayette St., Yarmouth, ME 04096, 207-846-4545
Camden, 207-236-8656
Salem, MA, 978-744-7070
Portsmouth, RI, 401-682-2010
Stonington, CT, 860-415-8282
[email protected] • ecys.com
Excerpted from Boats of the Year 2016. Click here to read more stories from the latest edition.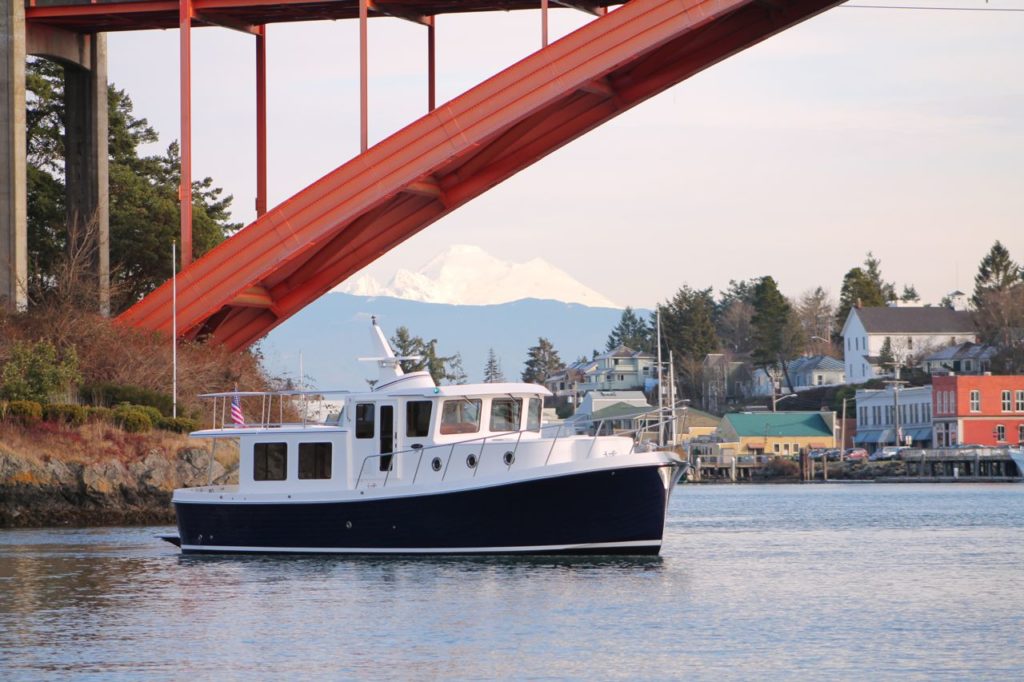 Photos of Liveaboard Tug Cruising Reflects a Growing Trend