Hodgdon Marina (formerly Wotton's Wharf) in Boothbay Harbor, Maine now has diesel and gasoline available for purchase. The 750 feet of dock space and 500 linear feet of face dock allow the facility to accommodate a range of vessels needing to fill their fuel tanks.
"Gas and diesel are great additions to the Marina," said Ian McKay, Dockmaster at Hodgdon Marina. "We're looking forward to serving both locally based boaters and those passing through as they cruise the coast."
Overnight dock space and moorings are also available at Hodgdon Marina. Amenities include 30, 50, and 100 amp power hookups, clean heads and showers, laundry, water, free wifi, and service technicians.
"Previously, we only had fuel available at Hodgdon Yacht Services on Southport," said Timothy Hodgdon, President of Hodgdon Yachts. "Having gas and diesel at a second, convenient location is going to be a benefit to our customers and the region."
Hodgdon Marina is open Monday to Sunday from 7:30 am until 5:00 pm and is located at 85 McFarland Point Drive in Boothbay Harbor, Maine. For more information, please visit www.hodgdonmarina.com.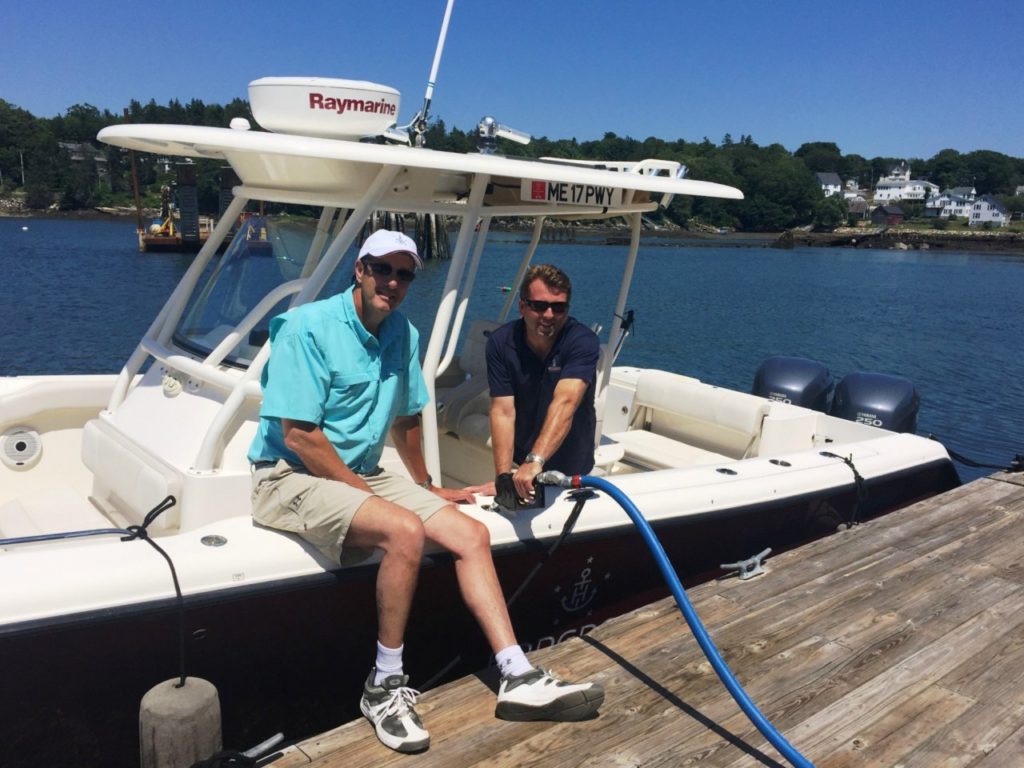 Photos of Gas and Diesel Fuel Now Available at Hodgdon Marina in Boothbay Harbor, Maine