Fishing and Boating Charities to Support this Giving Tuesday
Posted
Last Updated
This Giving Tuesday, December 1st, don't forget to support your favorite seafaring charitable organizations! Of course the best gifting is that which supports your local organizations… those that help get kids and the disadvantaged into boats, work to conserve our environment, and preserve our marine history.
If you're still looking for ideas, we've compiled a few of our favorites for you to consider – let us know if you have a suggestion to add to the list!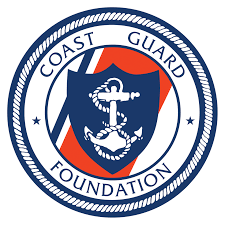 "For us, GivingTuesday is an opportunity to pause and engage with our supporters online to collectively serve as a source of good," said Susan Ludwig, president, Coast Guard Foundation. "On this single day of giving, and everyday throughout the year, we are grateful for our generous donors who join us in thanking Coast Guard members and their families for their service."

The C.A.S.T. for Kids Foundation enriches the lives of children with special needs, supports their families, and strengthens communities through the sport of fishing.
We empower families and communities to celebrate children with special needs, making these children feel valued and loved so they can overcome limitations and be successful.

"While we aren't asking for $1,000 from a single person, we are asking for your support," said BoatUS Foundation Assistant Director of Boating Safety Ted Sensenbrenner. "Funds go to help us put more than 140,000 children in life jackets with our Kids Life Jacket Loaner program, educate over 240,000 boaters a year with our free online boating safety course, and provide programs to help keep marine debris out of our waterways. Your donation also supports our fishing line recycling efforts, EPIRB rental program and more."

You can make double the impact for nature right now — donate today and every dollar you give will be added to our Giving Tuesday Matching Gift Fund*. When you make a tax-deductible donation to The Nature Conservancy, you're supporting the most effective solutions to the environment's most pressing challenges. No other nonprofit has done more to advance conservation around the world. That's why your contribution is so much more than charity; it's an investment in the future of our planet.

Getting military service members on the water can provide physical, mental and emotional therapy for a variety of injuries and illness. Sailing is an outlet to cope with the long term effects of PTSD, brain injury, amputation, paralysis and nerve damage…plus it's really fun way for our warrior sailors to express their most natural abilities: teamwork and competitive drive.