5 Reasons Boat Owners Are Switching Over To Custom Captain
Posted
Last Updated
Whether you're a lifelong boater or have a boater in the family, one thing is true. Shopping for boaters is down right difficult! So, as a default we buy them the same generic fishing t-shirts that we've been buying for the last decade.
But what about something a little more personalized?
That's where Custom Captain comes in – they provide custom fishing shirts for boaters, sailers, and fisherman alike. So if you're looking for a truly unique gift this year (for yourself or a loved one) learn why boat owners are switching their apparel to the custom captain.
1. Every Design Is Custom Hand-Designed
Whether you're navigating a sailboat or chartering a fishing vessel, the Custom Captain has designed over 10,000 boats and provides customers with high-resolution files of their boat ranging from PNG, JPEG & AI files.
Each custom boat drawing and be a full colored design or a line drawing outlining every detail of your boat.
Here are some examples below:

2. You Can Print On 30+ Items
Looking for custom boat shirts? Or maybe just the perfect drinkware for your next booze cruise. Either way, the Custom Captain creates some of the best gifts for fishermen. They print all of their items directly here in the USA and ship quickly once you approve your design.
From custom dock mats to Dri-Fit shirts for you and your entire crew, these products were designed with durability in mind to ensure that customers can take them out in the sun and have them exposed to the salt water year round!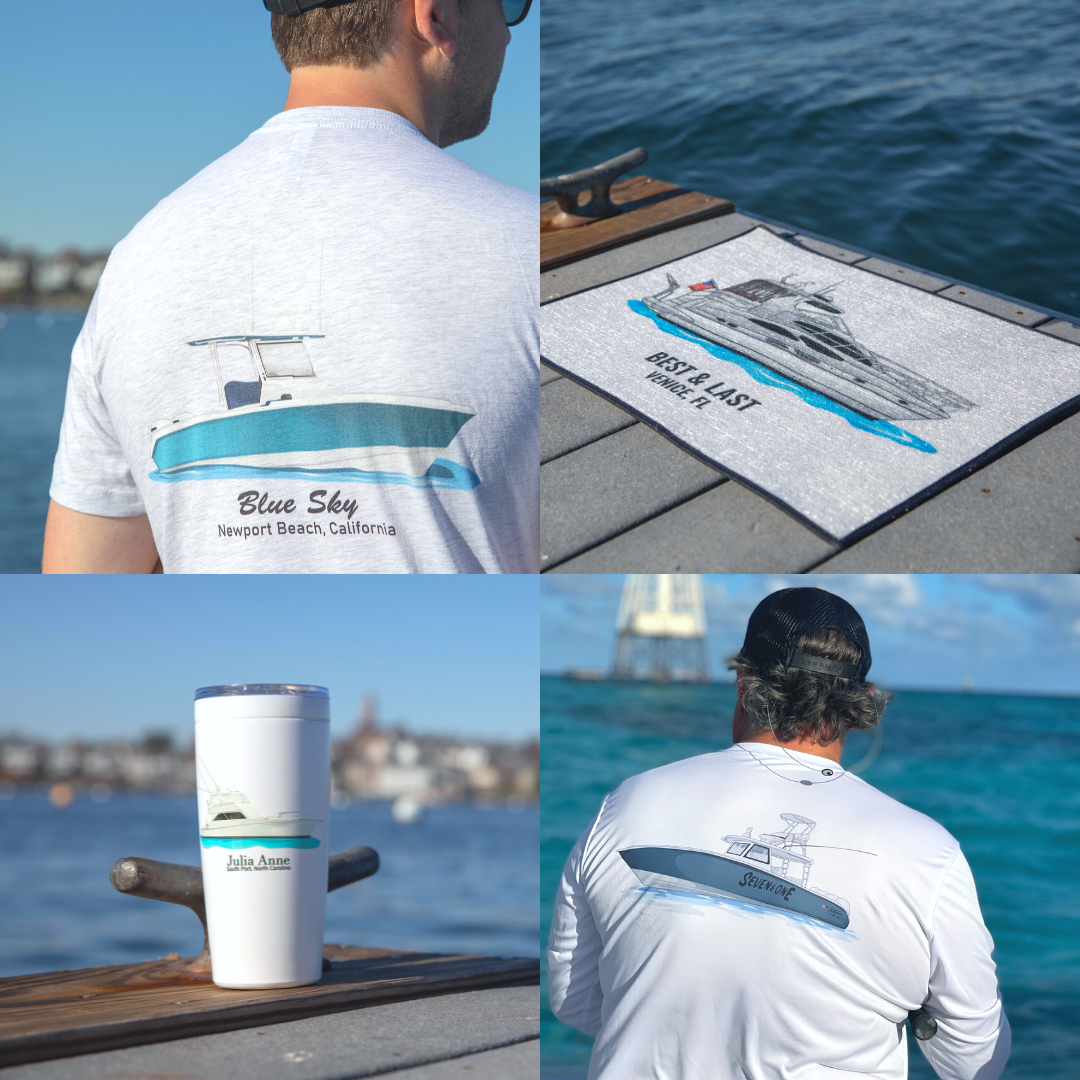 3. There is no minimum purchase spending amount
Unlike other custom apparel providers who require 15 hats or 12 shirts per order, once you have your artwork saved in the Custom Captains system, you can simply order 1 hat. Or 1 tumbler. That way you can see what you want to order before splurging on your entire crew.
Getting personalized apparel and merchandise doesn't have to be pricey when you don't have to hit certain order minimums.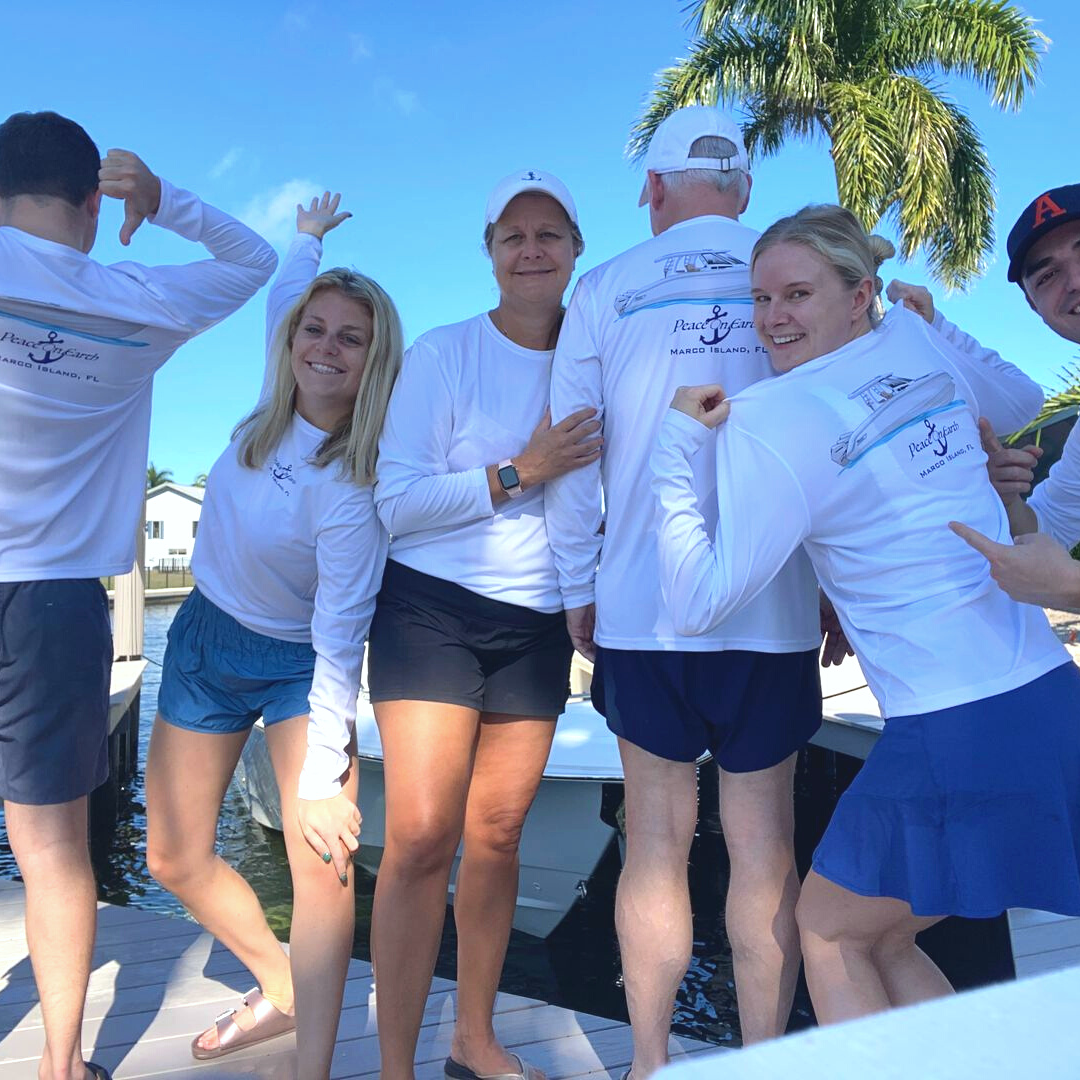 4. 10,000+ Custom Reviews
If you don't want to take our opinion for it – head on over to the review section of their website. You'll be able to see the thousands of boats they've designed and the countless 5-star reviews from happy customers boasting their finished boat products.
These will make the perfect gift or accessory for the next time you're on the water.
5. Run by USA-Based Boaters
We've all seen off-shore manufacturing trying to sell to US based boaters. Lucky for us, the founders of Custom Captain are based out of the port of Boston and down outside of Key Largo. So their shipping is quick and their service is reliable.
And best of all, they're boaters themselves! So they understand the unique custom requests from fellow sailors, captains, and boat lovers.
Conclusion
If you're looking for your own custom boat apparel, the Custom Captain is offering 10% off using the code USHARBORS at checkout! Once you have a photo of your boat that you want to use for your design, be sure to act quickly as we can't guarantee this offer will last forever.