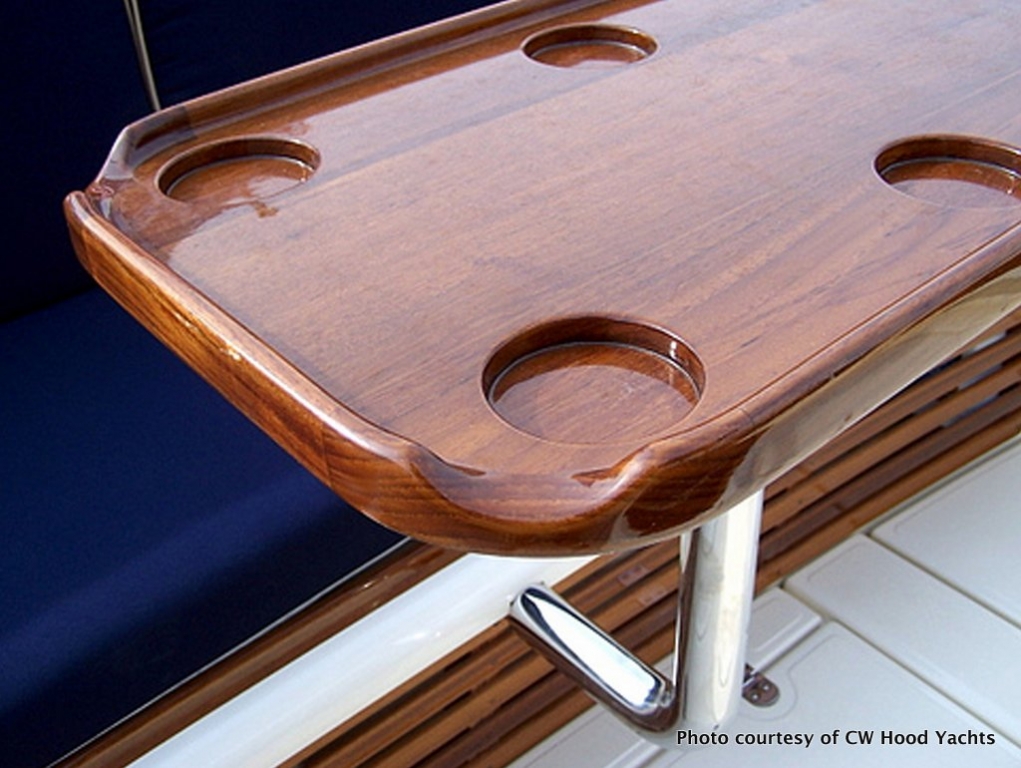 For the first time, CW Hood is offering yacht owners, as well as homeowners, across New England the opportunity to have some of the custom wooden accents that make CW Hood yachts so distinctive (and enviable). The new services from the Custom by Hood team include everything from specialized consoles, salon tables, and cockpit benches to furniture refinishing and varnished serving trays for your home.
A project done by CW Hood will be the envy of your yacht club or even your neighbors, as our craftsmanship is some of the best in the marine industry. A finish applied by CW Hood's professional team will also stand up to practically everything you or Mother Nature can throw at it, allowing you to spend less time in the service yard and more time boating and relaxing outdoors.
For more information about Custom by Hood, click here.