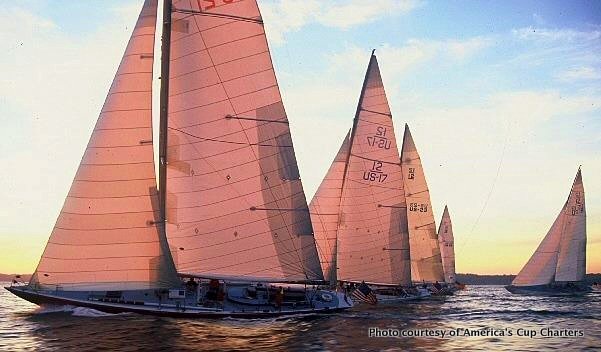 We had a great weekend competing in the 33rd Annual Museum of Yachting Classic Yacht Regatta in Newport on September 1 and 2.
Blue skies and moderate but shifty winds welcomed a beautiful collection of classic yachts to Newport for the MoY Classic Yacht Regatta. We had tight racing in the 12 Meter Division, with American Eagle winning on a tie breaker. She was also a winner in the Class Yacht Regatta parade through Newport harbor on Sunday morning. With a bagpiper on the bow, crew waving flags, and the American Flag from the Aircraft Carrier USS Enterprise flying from the mast, she won "Most Patriotic".
Great to see the boats in the America's Cup Charters fleet winning yet again!