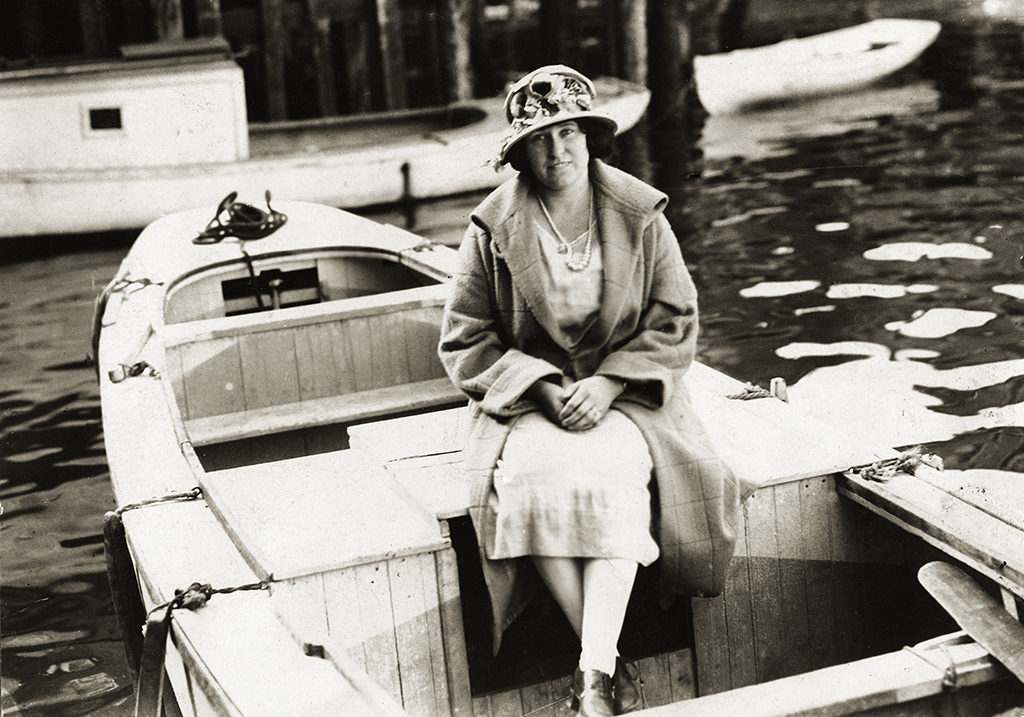 "A real daughter of the sea," Mrs. Myrtle Stuart Mitchell "was brought up on the salt water, handles a fishing boat like a man. She can sail 'em, run the engine and lay her course with the best of them. And she boxes the compass as fast as she can talk."
Published in Atlantic Fisherman in February, 1925.
Find this photo in our extensive database of historic images. To search the database, click here.
Photo by Fred G. Milliken