Launch Season, Party Season at Boston's Rowes Wharf
Posted by US Harbors
We all love the arrival of warmer weather because it means we can head back out on the water — but it also means we can return to parties at the waterfront!
The USHarbors crew was fortunate to be able to join our friends from Sabre Yachts and Boston Yacht Sales recently for a landmark event at Rowes Wharf in Boston. Held to honor the 3000th Sabre yacht built since the company began back in 1970, the gathering was not just a chance to drool over the stunning new Sabre 48 tied up to the dock, but also to reconnect with friends and colleagues and hatch some new adventures for the season ahead.
Here are a few photos by USHarbors' Jamie Bloomquist of the evening's festivities. If you are lucky enough to attend a new-boat launch this year, we hope you'll repay the favor and post a few shots on USHarbors of the finest new yachts in your favorite harbor!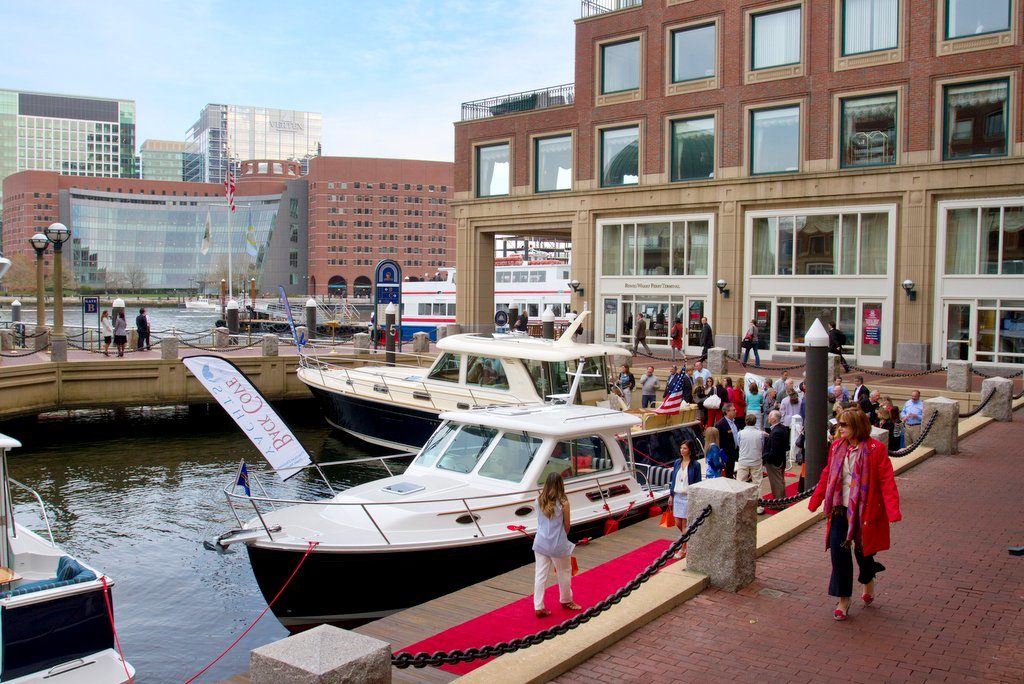 Photos of Launch Season, Party Season at Boston's Rowes Wharf