L. Francis Herreshoff's design No. 53 was built by Britt Brothers in 1933. Only one hull was ever built and she sailed among the islands of Casco Bay with the family of Willoughby Stuart. The graceful lines and uncluttered simplicity are easily discernable characteristics of a classic L. Francis Herreshoff yacht. Ben My Chree was rediscovered by Bill Harding, builder of the Doughdish, who brought design No. 53 back to life as a modern sister in fiberglass and teak, the Stuart Knockabout.
Come by and see the original Stuart Knockabout at The 23rd Annual WoodenBoat Show, June 27-29 at the Mystic Seaport in Mystic. We'd love to show you this piece of living history!
In addition to Ben MY Chree, we will also have on display Teaser, a 1926 N.G. Herreshoff Newport 29, and Captain Kidd, a 1935 Herreshoff 12.5 designed by N.G. Herreshoff. Talk about a bevy of classics!
For more information about the WoodenBoat Show, call 1-800-273-7447 or visit www.TheWoodenBoatShow.com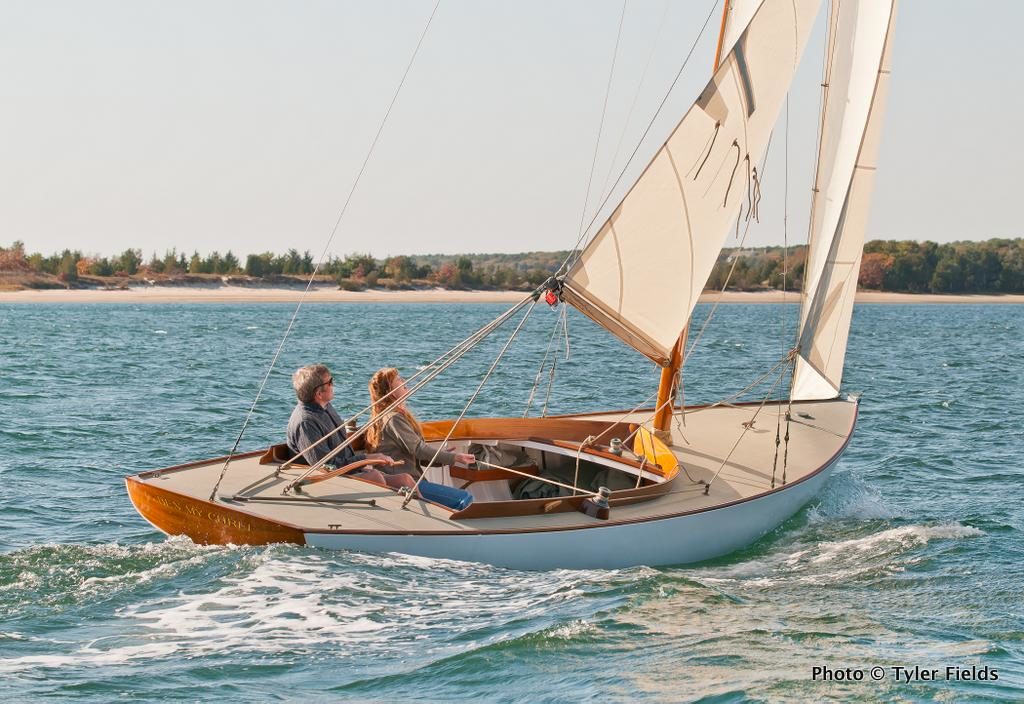 Photos of Classic Herreshoff To Be On Display at WoodenBoat Show