Latest Doughdish Sloop Includes New Features
Posted by Doughdish LLC
The latest Doughdish sloop to come out of our boatbuilding sheds here in Cataumet was picked up by her new owner this past weekend. Emma Lou is heading to Annapolis to join a handful of her sisters sailing on the waters of Chesapeake Bay.
Not only is she beautifully painted, but Emma Lou also includes some of our newest features. We added a little more organization to the storage inside her cockpit. The dedicated storage racks for the crutch, oar, and spinnaker pole are permanently fixed under the bench seats. They remain out of the way and secure when ever not in use.
We also made a more efficient system for the Torqeedo electric outboard. We placed the battery inside the aft storage locker and now use a movable remote throttle instead of the larger tiller. This makes the deployment easier, but it also protects the battery from accidental dropping. You can also see in the photos the placement of the Torqeedo shaft when not in use. This gives you the safety of an auxiliary when needed without the much-added hassle of storing the bulky motor while sailing.
All of these options are available on both new and used Doughdishes. Contact us for more information and pricing!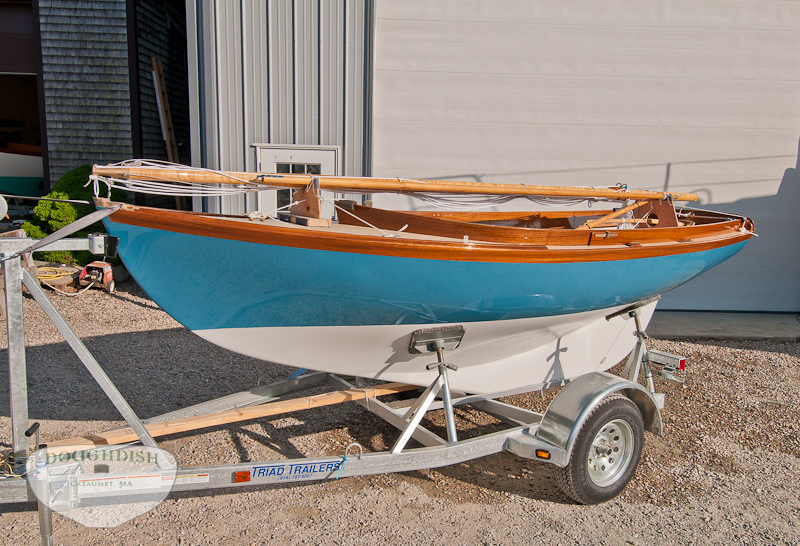 Photos of Latest Doughdish Sloop Includes New Features