Doughdish No.1 Gets Some Fall Attention
Posted by Doughdish LLC
Last Updated
After 41 years, Dovekie, Doughdish Hull No. 1, is getting some well-deserved attention this fall. Dovekie is the very first Doughdish produced by Bill Harding and Edey and Duff. She was launched in 1973 and has been owned and sailed by the same family since. To date, Doughdish has built a total of 539 authentic replications of Herreshoff 12½, with fleets up and down the East Coast.
This year, Dovekie is getting new teak coamings and some minor refinishing along with her annual maintenance. Just a quick sprucing up before another 41 years of sailing on Buzzards Bay.
CLICK HERE to see a quick video clip shot during the coaming steaming and installation on Dovekie.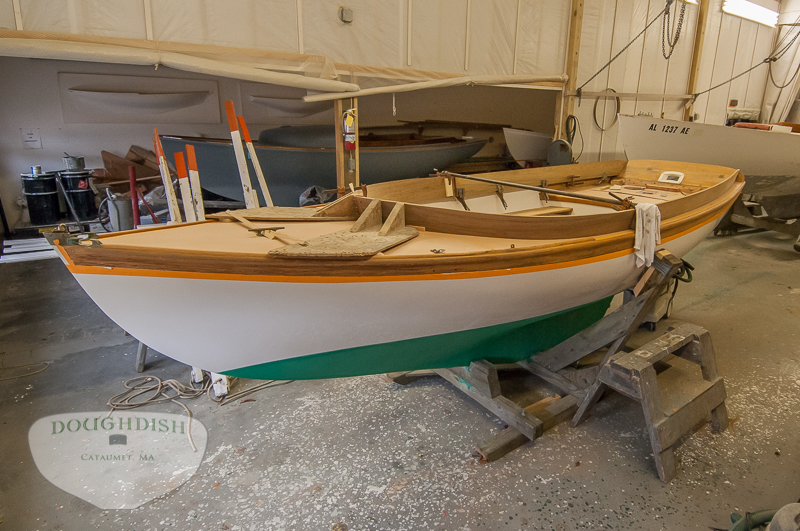 Photos of Doughdish No.1 Gets Some Fall Attention