Crystal-clear water. A gorgeous North Country lake. Varnished mahogany. The throaty rumble of a V-8 engine. That's speedboating, and we're thrilled to share some images of the newly complete Stella Blue in her element. In the words of her builder, Reuben Smith of Tumblehome Boat Shop, "She's fast, and oh so fun."
Stella Blue was the result of a collaboration between Tumblehome and Stephens Waring Yacht Design to create a new design that blends the classic style of the 1920s with modern hull design, construction and performance. She has the long, long foredeck and forward engine placement of a Gold Cup racer, but her cockpit allows a family to enjoy the experience that was previously limited to a crew of two. Her modern constant-deadrise vee bottom rides smooth, fast, and level.
At home on the lakes of New York, she would be equally comfortable on salt water, running out to Maine islands or serving as a classy and sporty yacht tender.
For more information about this design, plus the other designs of Stephens Waring Yacht Design, click here.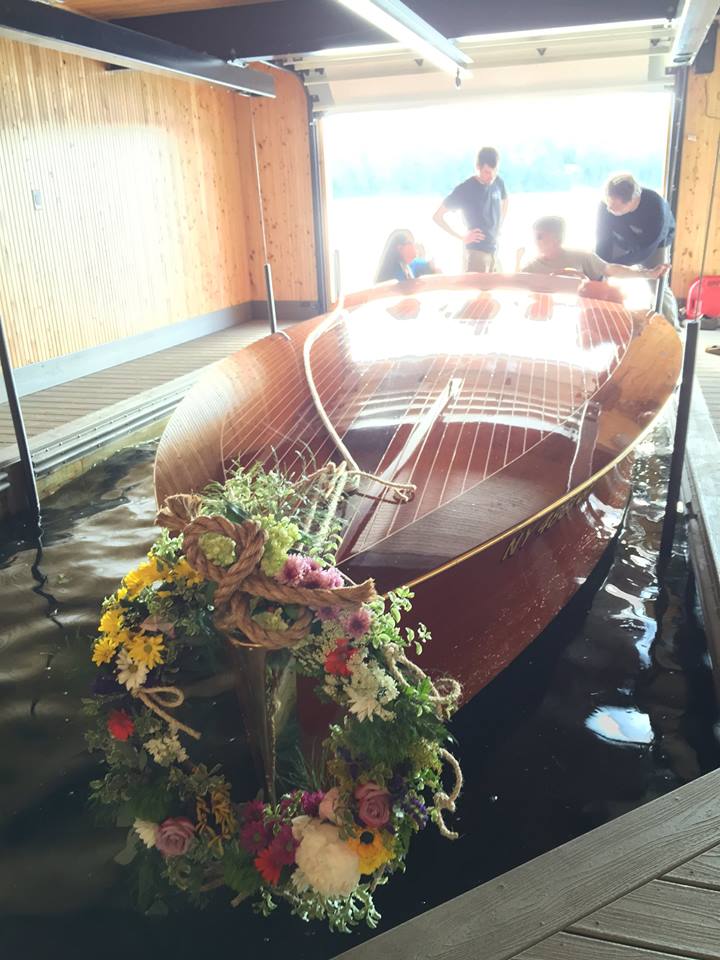 Photos of North Country Speedboating: Meet the Tumblehome 24