It's almost as much a part of summer on the Cape as warm days and sandy feet: The annual Arey's Pond Boat Yard Cat Gathering. Attracting nearly 100 of these classic sail boats, the APBY Cat Gathering has become a signature event on Pleasant Bay and all of Cape Cod, with the view of the traditionally rigged craft providing a wonderful scene for sailing, spectating, and photography.
Registration for the 23rd Annual APBY Cat Gathering, to be held Saturday, August 15, 2015, with a warm-up race on Friday, August 14, is now open for the first 100 catboat and traditional gaff-rigged or wooden boats. Sign-up will be through August 14. A portion of the entry fees and donations from the Cat Gathering will be distributed to the Friends of Pleasant Bay, Friends of Arey's Pond, and the Orleans Pond Coalition.
Start times for the 2015 event have yet to be determined.
This year's featured artist award's image will be created by renowned Cape Cod artist Robert Cardinal, and Cat Gathering participants will enjoy the music of the Bert Jackson Quartet at the awards event.
Please contact Arey's Pond Boat Yard at 508-255-0994 to register for this year's APBY Cat Gathering. For more information about Arey's Pond Boat Yard, click here.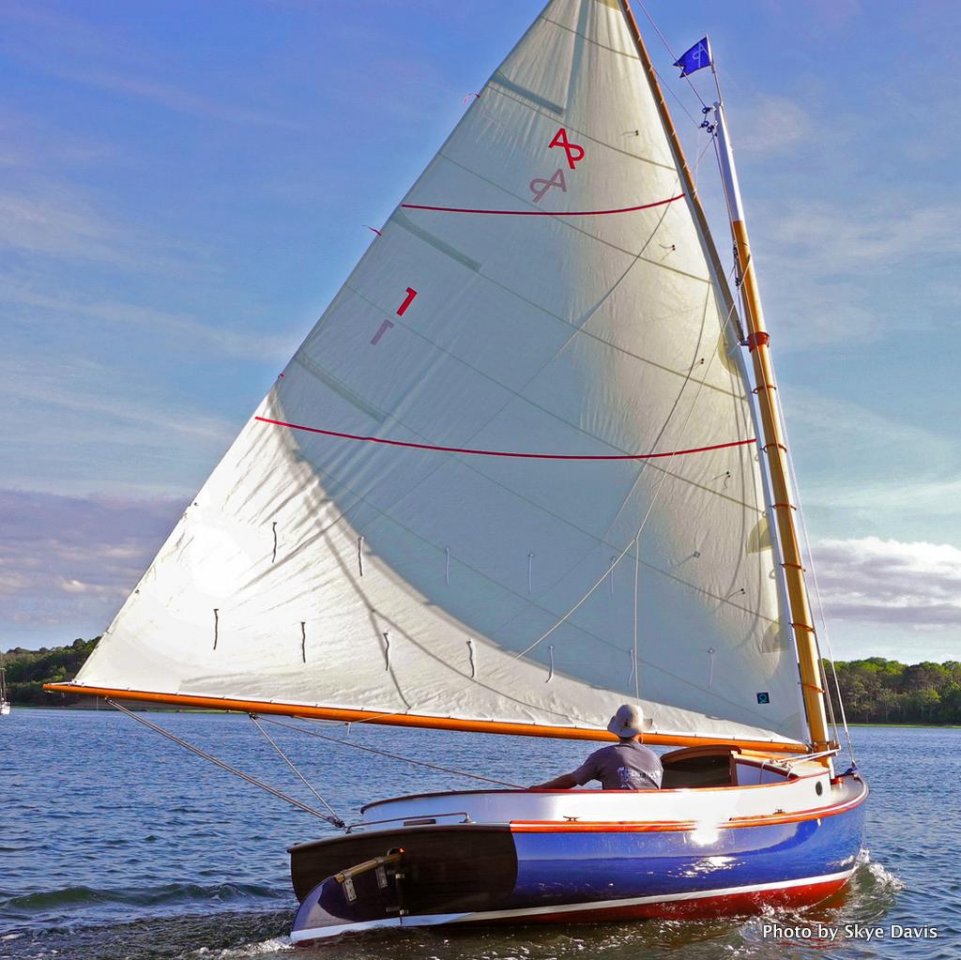 Photos of Summer Tradition: A Catboat Gathering on Pleasant Bay