Maloney Interiors Wins Fabrication Excellence Award
Posted by Maloney Interiors
Last Updated
Maloney Interiors LLC, of Warren, Rhode Island, was recognized with the 2016 Fabrication Excellence Awards for design excellence in marine fabric applications at a ceremony that took place Jan. 16 at the 2016 Marine Fabricators Conference, at the Clearwater Beach Marriott Suites on Sand Key in Clearwater, Florida.
Maloney Interiors LLC received an Award of Excellence for its Lilly project. The project was recognized in the competition's Marine Interior Upholstery 44 foot & under category.
For more photos of the Lilly project, click here.
MFA received a total of 109 entries submitted in 11 categories in this year's competition. Winners were selected based on complexity, design, workmanship, uniqueness and function. Judges were certified Master Fabric Craftsman professionals who were chosen for their knowledge in a particular product area.
All entries receive prominent recognition at the Marine Fabricators Conference. Entrants receive additional publicity through coverage in the Marine Fabricator and winners not only receive additional coverage in the Marine Fabricator but also on the MFA website and in future MFA marketing material.
The goal of the awards is to promote awareness of the marine fabrics used in marine products and applications ranging in size and type.
The Fabrication Excellence Awards is a competition sponsored by MFA, a division of the Industrial Fabrics Association International, a not-for-profit trade association whose over 1,500 member companies represent the international specialty fabrics and technical textiles marketplace.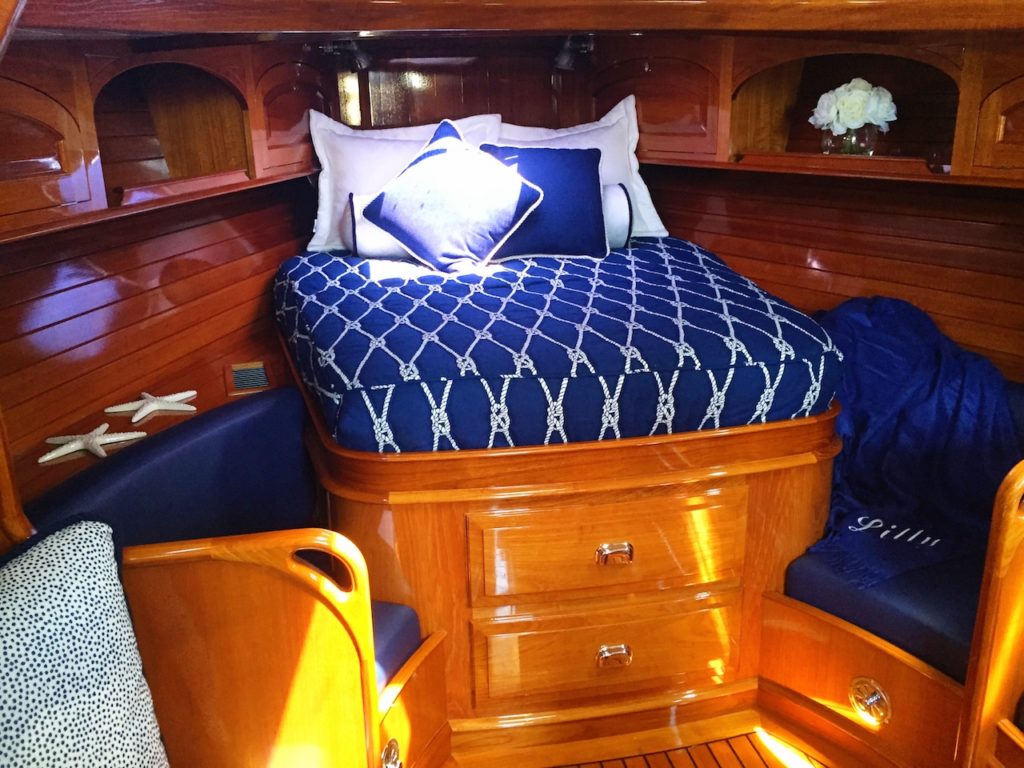 Photos of Maloney Interiors Wins Fabrication Excellence Award