Hodgdon Yacht Services, with locations in Boothbay Harbor and Southport, is using a new Awlgrip paint system this year, and the results already are proving impressive.
Glissade, a Bridges Point 24 that is being stored at Hodgdon Yacht Services this winter and a regular around the Boatyard, was one of the first projects completed using the new method. Despite Glissade's topsides color, Claret, being one of the most challenging colors to apply, the system, which uses Awlcraft and a special reducer, produced beautiful results. The evaporation rate is so fast that the paint can be applied to full flow rather than three or four passes. Six mils were applied, providing a finish with remarkable depth.
The method was learned during an Awlgrip training course in Florida. The same system is being used on other projects around the Boatyard. For more information about this system, as well as the other innovative techniques being employed by Hodgdon Yacht Services, contact us by phone: 207-633-2970, or by email: [email protected].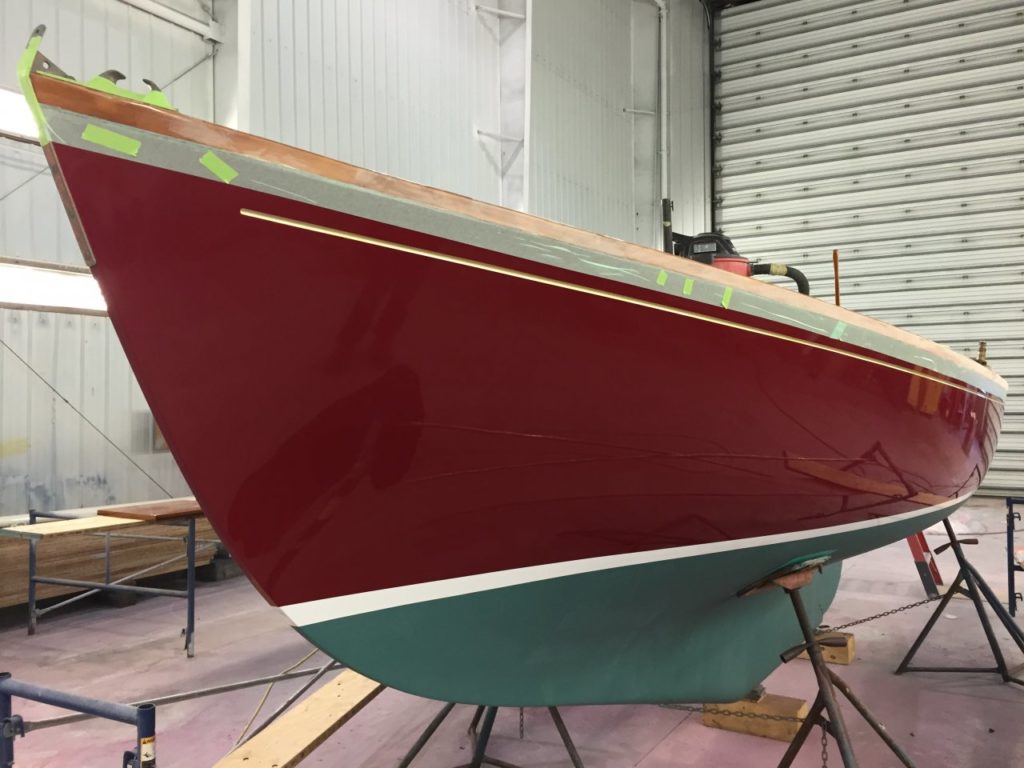 Photos of New Paint Technique Yields Stellar Results at Maine Yard