Congratulations to POLAR EXPRESS and crew for an impressive win of this Summer's Stuart Knockabout Regatta. With first place finishes in three of the five races, POLAR EXPRESS becomes our first repeat SKR winner.
The 6th Annual Stuart Knockabout Regatta was held July 23rd and 24th on Buzzards Bay. A fleet of eleven boats enjoyed nearly ideal conditions with the final results being our closest yet. Five races were run over the two day event with more than half the fleet scoring finishes in the top three.
HARPOON and crew took second overall. MARGUERITE, one of two boats representing the Hingham fleet, ended the weekend in third place after winning the tiebreaker with MISCHIEF. Second through sixth places were separated by only five points.
We want to thank Fast Freddy Recycled Sail Cloth for sponsoring our trophies this year and Ballentine's Boat Shop for helping with logistics.
Follow the link below to see the complete 2016 SKR photo album.
http://tinyurl.com/SKR2016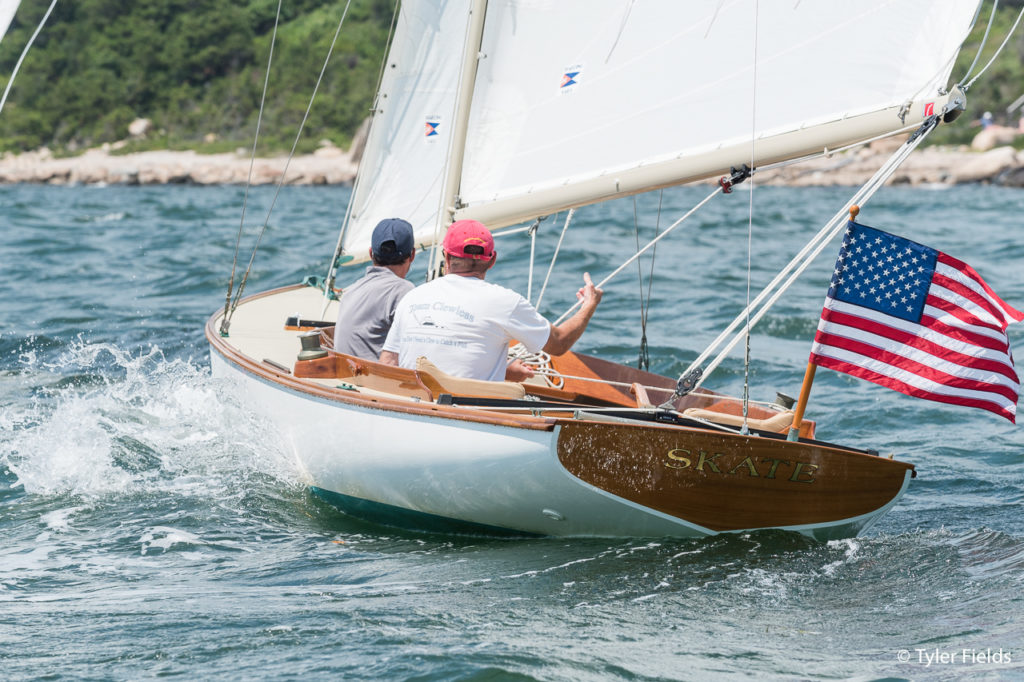 Photos of 2016 Stuart Knockabout Regatta