Rimmed by the 26 majestic peaks of Mount Desert Island, wide open Cranberry Harbor is expansive. Anchored to the South of busy Hadlock Cove on Little Cranberry Island, there is no more spectacular dining spot on the coast of Maine.
Grilled Cranberry Island Lobster, for two:
2 – 1 1/4 pound lobsters from http://littlecranberrylobster.com/ .
Butter, lemon, any available local herbs.
Bring an inch of water to a rolling boil in a large pot. Steam the lobsters for 5-6 minutes, just until they turn a brilliant orange.
While the lobsters steam, melt the butter with coarsely chopped herbs in a small pan. Add fresh squeezed lemon juice.
With a sharp stout knife, cleave each lobster down the middle – the long way – into two equal halves. Crack claws lightly to drain. Rinse cavity in fresh water.
Brush open lobster halves liberally with the melted butter and herbs.
Place halves on a hot grill – shell side down – for 4 or 5 minutes. Brush the lobster meat with butter once more, then gently turn over.
Grill for another 4 or 5 minutes. Serve.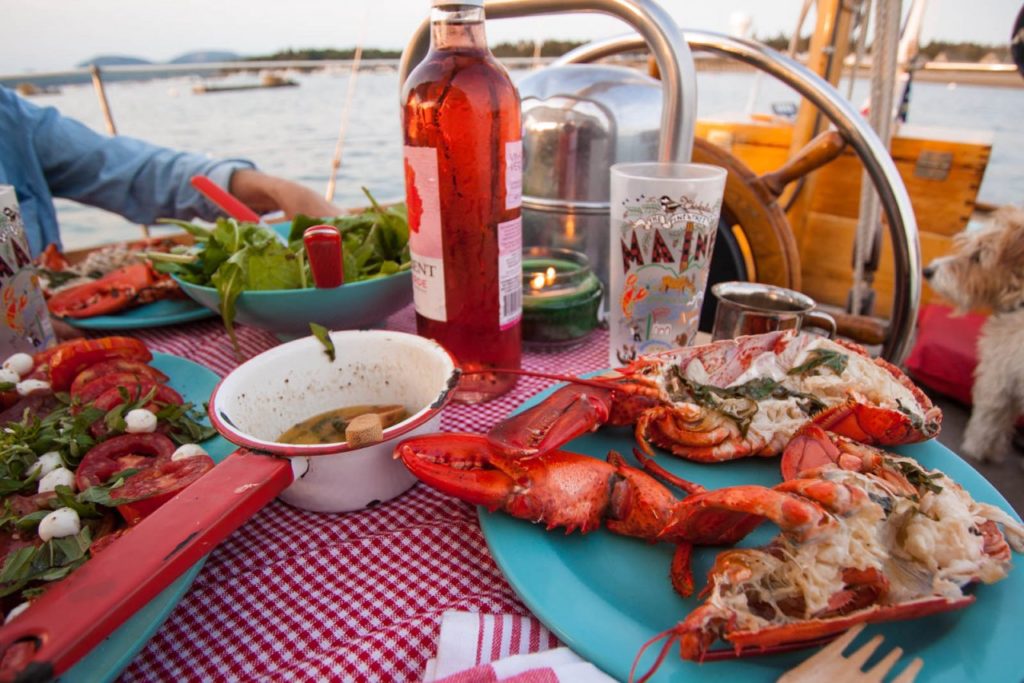 Photos of Cranberry Island Grilled Lobster for Two.