Top 5 Boat Shows for Fall 2018
Posted by US Harbors
Last Updated
With Labor Day Weekend behind us, summer is all but over. For boaters, that doesn't mean the end of the fun. Boat shows and other events around the country carry on through the fall and winter, and here is our pick of the biggest and best shows between now and the end of the year.
Wilmington Boat Show
September 7-9
The Wilmington Boat Show, now in its third year, is held in downtown Wilmington at the Port City Marina, The Pier and the Wilmington Convention Center.
Situated on the gorgeous coast of North Carolina, Wilmington is the perfect location for this major in-water and indoor boat show. The show's attendees come from all over the east coast and beyond to experience a one-of-a-kind show experience.
Port City Marina opened in July 2015 and is the home for all in-water displays at the show. There will be a demo dock for serious boat buyers to take a spin. Manufacturers and boat dealers from the Carolinas and beyond will be on hand with their end of season deals as well as the newest models for the upcoming boating season. Pier 33 will have several boat displays along with music and food options. The Wilmington Convention Center will feature boat displays as well as marine industry exhibits. Fishing and sailing seminars and other fun events will take place there as well throughout the weekend. The famed Riverfront will have 70 vendors selling everything you need for your coastal lifestyle. Make sure to save your energy, the Wilmington Boat Show runs Friday, Saturday and Sunday!
http://www.wilmingtonboatshow.com/
Newport International Boat Show
September 13-16
One of the largest in-water boat shows in the country and the premier show in New England, the Newport International Boat Show encompasses over 13 acres and will host hundreds of exhibitors from around the world with new powerboats and sailboats ranging from 15 to 90 feet, plus an extensive selection of marine equipment, services and accessories for boaters. In addition to the boats, products and services, there will be a wealth of events to educate and entertain visitors, like the ever-popular Confident Captain's At The Helm instruction program. Also, the highly anticipated Newport For New Products (NFNP) program provides attendees with the exciting opportunity to view boats and products making their first ever debut in the U.S. Each NFNP entry is judged by a panel of experts and awards are given for best new powerboat; sailboat; navigation product; and boating operation, maintenance or safety product, at a ceremony on Friday, September 14th.
United States Sailboat Show & United States Powerboat Show
October 4-8 (Sailboat) October 11-14 (Powerboat)
Dubbed the 'greatest sailboat show' by consumers and exhibitors alike, the United States Sailboat Show is the granddaddy of all sailboat shows. Featuring Vacation Basin, the VIP Red Carpet Lounge, Take the Wheel and First Sail Workshops, this iconic and prestigious show is the only sailboat show in the world in which nearly every major sailboat manufacturer is represented. The 49th United States Sailboat Show will run October 4-8, 2018.
The 47th annual United States Powerboat Show, with more than 500 boats on display, opens the following weekend, October 11-14, 2018. Featuring Cruisers University, Brokerage Cove and a Demo Dock where dealers and manufacturers conduct demonstrations of new model powerboats, outboard engines, and stabilizing systems, this show provides the boat buying public the opportunity to see virtually every style of boat available up close and in person.
https://www.annapolisboatshows.com/united-states-sailboat-show/
https://www.annapolisboatshows.com/united-states-powerboat-show/
Wooden Boat Show
October 20 – 21
The Harbor Historical Association of Georgetown will present the 29th Annual Wooden Boat Show on Saturday, October 20 and Sunday, October 21, 2018. This year's show will feature one of the nation's best wooden boat exhibits, a wooden boatbuilding competition, a cardboard boat regatta, children's model boatbuilding, knot tying, maritime art & crafts, food and music. All events will take place on the waterfront and along Front Street in historic downtown Georgetown. Admission is free to the public. The Show is produced by the Harbor Historical Association, a 501(c)(3) tax-exempt organization, with proceeds benefitting the South Carolina Maritime Museum. The Georgetown Wooden Boat Show has been designated by the Southeast Tourism Society as one of the Top 20 Events in the Southeast for October.
Fort Lauderdale International Boat Show
October 31 – November 4, 2018
Enjoy Fort Lauderdale's waterways and sunshine while browsing an amazing array of boats, marine products and accessories at the 59th annual Fort Lauderdale International Boat Show, the world's largest in-water boat show with more than 1,500 boats on display.
The show offers something for everyone, from astonishing super-yachts to boats for every budget, boating electronics and equipment, fishing gear, marine art, nautical-themed home goods, clothing, jewelry and more.
Attractions for the whole family include kids' fishing clinics, educational sea life touch tanks, on-the-water boat handling workshops, and live water sport demonstrations. Guests can also listen to live music, enjoy a bite to eat and relax on floating cocktail lounges.
https://www.flibs.com/en/home.html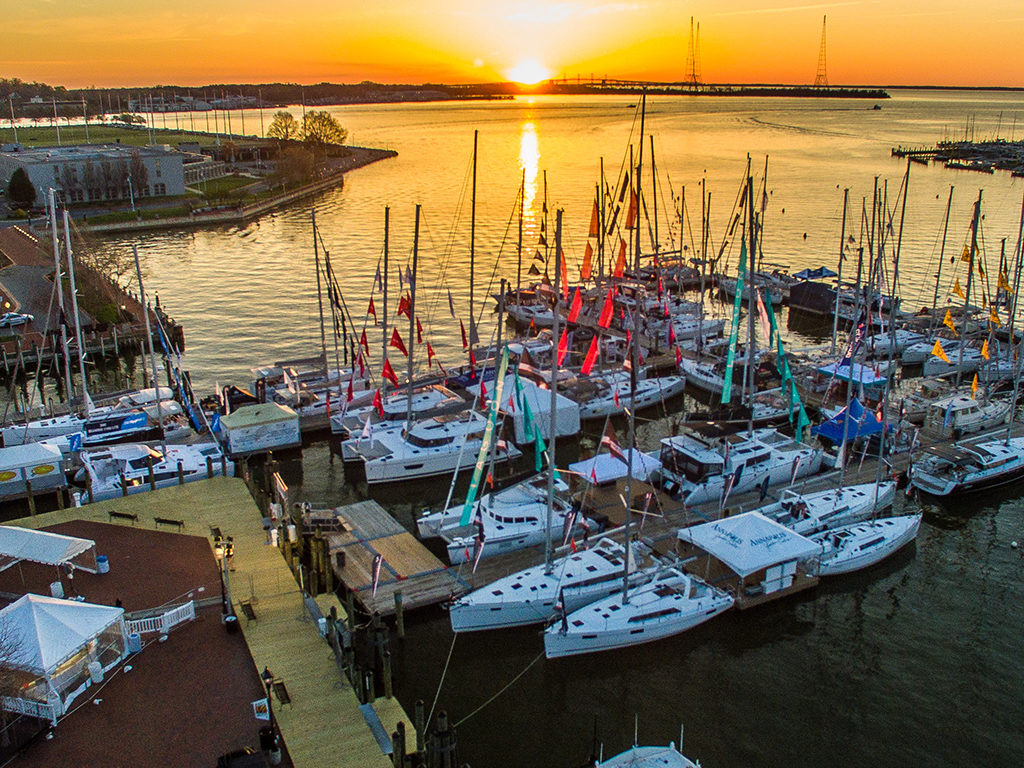 Photos of Top 5 Boat Shows for Fall 2018