News from Our Coasts: Week of 6/8/2020
Posted
Last Updated
NEWS & UPDATES THIS WEEK
NOTE FROM THE EDITOR: To help our coastal community weather the pandemic, US Harbors is posting weekly news summaries of updates and announcements received from our coastal community, including timely information on the status of harbors and marinas around the country. The deadline for submission is Thursday, 11PM ET. Items received after that time will be put in the next week's summary.
Updates on the 2020 Hurricane Season
Updates on Boating and Fishing during the COVID-19 Pandemic
The Association of Marina Industries (AMI) recently completed a free operations guide for marinas, in partnership with Fisher Phillips, the guide is available on AMI's newly organized COVID-19 resource page.
Morehead City, NC – All facilities are operational. Restrooms and showers are open. Lee Everett, Dockmaster
Port Angeles, WA – A Port Angeles-based Coast Guard petty officer was recognized Monday as the 2019 active duty Enlisted Person of the Year (EPOY) for the Coast Guard during a modified ceremony in Port Angeles.Petty Officer 1st Class Steven Schink, an independent health services technician aboard the Coast Guard Cutter Active, was recognized as the 2019 active duty Coast Guard's Enlisted Person of the Year and meritoriously advanced to Chief Petty Officer during a modified ceremony held aboard Active while in port.The 2019 Coast Guard Enlisted Persons of the Year banquet was scheduled for May, where Schink would have been formally recognized and meritoriously advanced, but the banquet was postponed until the fall due to the ongoing global coronavirus pandemic.
Saint Paul Island, AK – Saint Paul Island harbor currently has one local commercial fishing vessel in the water, we expect to get a couple more local fishing vessels in the water and a couple non-local fishing vessels this season. Victor Clarey, Harbormaster
News & Events from Our Partners
| | |
| --- | --- |
| | Check out Formula's all-new video page with over 70 exciting videos and more. To watch the Formula lineup in action click here!  |
| | |
| --- | --- |
| | Front Street Shipyard's president JB Turner gives an update on the ongoing work around the yard in spring 2020. Get a glimpse at our wintertime projects as they wrap and get ready for relaunch. |
 

Join MJM Yachts For An Online Webinar: Couples Cruising and Dayboating

Thursday | June 18 | 12:00 pm

Join MJM owners for a lively discussion of day-boating and cruising onboard their MJMs. Learn what it's really like to own one of these express cruisers and gain insight into favorite features, what makes the MJM experience different from the rest and why these owners ultimately chose an outboard-powered MJM.

Register for login link and instructions.
Searching for the perfect Father's Day gift?

Maine Boats, Homes & Harbors magazine is celebrating Dad with a special offer– only $19.95 (that's a 33% discount!) for a 1 yr/6 issue subscription. Includes digital access to the magazine!

Send Dad a Maine Boats, Homes & Harbors magazine subscription and every two months he can escape to the beautiful Maine coast. In its pages, some of Maine and New England's best writers and photographers will introduce him to the locals: boatbuilders, architects, craftsmen, master gardeners, fine artists, gourmet chefs, and just plain folks. Order HERE.

Updates From Our Coastal Business Community​
250 Main Hotel, Rockland, ME – Dear Friends of 250 Main, We promised to keep in touch with you as we navigate through these uncharted waters and…

Land ho! Land ho!

We will reopen our doors to you on June 19th!


Priority #1 to us is the safety and comfort of our guests, and this is what we've been focused on. Our good team has been hard at work for weeks and weeks studying, learning, relearning, and reinventing all of our processes and practices to prepare our hotel to reopen its doors and provide an impeccably safe place for you and our team to be.

Additionally, we would like to introduce you to our pledge,

"The Pledge"

, a pledge to you, our guests, about what you can expect from us, and what we expect from you in return.
Black Point Inn, Scarborough, ME – We will re-open on Friday, June 19th for outdoor dinner service* and takeout, and open our doors for overnight guests and lunch service on July 1st.

Priority #1 to us is the safety and comfort of our guests and employees, and this is what we've been focusing on. Our good team has been hard at work for weeks and weeks studying, learning, relearning, and reinventing all of our processes and practices to prepare our hotel and restaurant to reopen their doors and provide an impeccably safe place for you and our team to be.
The Cape Cod Maritime Museum has a good collection of Sailor's Valentines ~ intricate framed boxes crafted from shells and originally made in the mid-to-late 1800s, purportedly fashioned by mariners at sea who wanted to bring home gifts for their beloveds.

Exactly how and why they were first created is up for debate (see below for a link to an interesting article that gives credence to the notion that they may have instead been island-made items purchased by sailors before heading home), but the end result is an assortment of exquisitely detailed art objects that reflect our maritime heritage.

Now that summer is here, you can do your own beachcombing and create all manner of shell art, and you can also look for upcoming Sailor's Valentine workshops, taught by talented artisans, at the Cape Cod Maritime Museum once we reopen our doors.
Coastal Expeditions – Join us for a 2-hour ecotour to explore the salt marsh estuary created by the network of capillary creeks that lead from Hunting Island State Park near Beaufort, South Carolina. This tour is ideal for families and nature lovers that want to learn more about the native habitats and the animals that live within them, included the gregarious and curious Atlantic bottlenose dolphin.

  

We will cruise through a watery landscape dotted with hammock island high ground, sea island maritime forests, barrier island beaches and miles of long stretches of uninterrupted view shed that are endemic to this ecosystem containing the only National Natural Landmark in the South Carolina State Parks system, St. Philips Island.  Coastal Expeditions is excited for the opportunity to offer this tour in partnership with South Carolina State Parks.

Coastal Expeditions subscribes to the most ethical and unobtrusive methods to present educational nature outings.  It is our mission to in no way disturb or harass wildlife in the course of any of our adventures. 
| | |
| --- | --- |
| FishTalk Magazine – Join Lenny Rudow of FishTalk Magazine for Live with Lenny, on Facebook at 5:00 p.m. Thursdays, to hear the latest news and reports of Chesapeake Bay fishing. Follow them on Facebook for great fishing content and Live with Lenny reminders! | |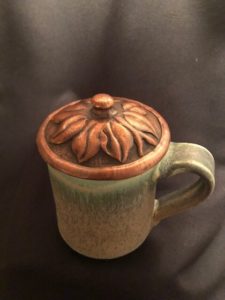 J Laub Metalworks in Bellingham, WA continues to operate and thrive during this time of Covid19.   After the 1918 influenza scientists discovered that  Copper smelt workers and metalsmiths working daily with copper did not fall sick at the same rate as others contracting the disease and dying.   They found that copper is anti-microbial and that bacteria are not able to subsist on its surface.  Just a tidbit of some interesting history.
I am open and operating at this time and take custom orders for address and logo plates, switch plates and anything else that might come to your mind. I make functional art, exterior deadbolt door surrounds, architectural accents for homes, boats, kitchens and bathrooms. Please see all work at www.jlaubmetalworks.com and call with questions or to discuss your idea. 
Kennebunkport Resort Collection (KRC) – a diverse portfolio of properties in Kennebunkport, Maine.

In an effort to encourage in-state travel, KRC launched a "Love Our Locals" package where Maine residents can enjoy the great outdoors, coastline adventures and scenic views with exclusive savings and dining credits. While still following social distancing and in compliance with CDC guidelines, the package includes:

25% off room of choice at one of the following hotels:
$25 dining credit to The Boathouse Restaurant

**A Maine ID will be required at check-in. Package is valid now through June 30, 2020 and is subject to availability; $25 dining credit per reservation is valid at The Boathouse Restaurant only. Taxes and fees are not included. This offer may not be combined with any other offers. 

While visiting the properties, Maine residents can enjoy:

Canoe, kayak and paddleboard rentals at The Yachtsman and The Boathouse
Beach cruiser bicycles rentals at The Boathouse and The Cottages at Cabot Cove
Outdoor lawn games including Croquet, Bocce Ball, Corn Hole and Giant Jenga at The Cottages at Cabot Cove
Refreshing summer treats, like Boozy Popsicles and $1 Oysters, and The Boathouse Restaurant
Liberty Landing Marina – With the re-opening of Liberty State Park, Liberty Landing Marina welcomes transient boaters looking to get some fresh air out on the water. Our team is ready make your stay relaxed, safe, and enjoyable!

Transient slips: daily or weekly. Liberty Landing's dock staff is currently available 7 days a week from 7:30am-4:00pm. The fuel dock is open, and fuel can be purchased 24/7 by credit card.

Pump-outs must be scheduled by contacting the dockmaster's office. For more information regarding transient rates please visit the Liberty Landing Marina website.

Boat Service: Monday – Friday from 7:30am -4:00pm.

The Ship Store and Dockside Delivery: open June 15th at a limited capacity of 4 people at a time and is also accepting orders by phone and email. Contact Liberty Landing Marina at (201) 985 – 8000 ext. 5113 or email at [email protected] Store orders can be delivered to your boat or picked up outside of the store at your request.

Dining: Our on-site restaurant, Liberty House Restaurant, is reopening for outside dining starting on Friday, June 19th for Thursday and Friday evening dinners, Saturday and Sunday for lunch and dinner.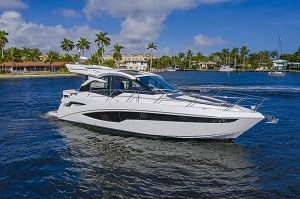 The Virtual Palm Beach International Boat Show is announcing its FrontlineSuper Dad Contest inviting residents of Palm Beach, Dadeand Broward counties to nominate a Super Dad who also fits the glove of superhero for the community.
The winning Super Dad will receive a Father's Day on the water boating with his family courtesy of the Marine Industries Association of Palm Beach County, Inc. (MIAPBC) and Informa Markets, organizers of the Palm Beach International Boat Show and Virtual edition, and MarineMax, the nation's largest recreational boat and yacht retailer. MarineMax will be donating a brand new 2020 Galeon Yachts 425 HTS, a unique express cruiser with admirable performance and clever flourishes, for the day along with a personal captain to treat the special Super Dad and his three guests.
Nominations are currently being accepted on the Virtual Palm Beach International Boat Show website at www.virtualpbboatshow.comthrough June 15th and the winner will be notified by email on June 17th. The special family day on the water will take place on Father's Day, Sunday, June 21stfrom 10 am – 2 pm and will depart from MarineMax's Palm Beach PGA Marina located at 2361 PGA Boulevard, Palm Beach Gardens, FL 33410. The boat can accommodate up to four people and light lunch will be served.
Donovan's Shady Harbor Marina – For those of you lucky enough to be on the Hudson River this weekend, I thought I would share our loose schedule at Shady Harbor marina.

Friday June 12, 2020- Prime rib at the boathouse Grille with music by John the wine guy(he's our wine salesman and quite talented)

Saturday June 13,2020- Flag raising and blessing of the fleet, meet at the Flag Pole at 10AM.  Unofficial Bocce tournament in the afternoon.

Sunday June 14,2020- PIG DAY, come get a piece of Crusty the pig, Music starts at 2ish, a great three piece band, pig somewhere around 3.  Everybody should bring a side dish, I will be judging the best.  Winner gets something.

If you are uncomfortable with our socially distant crowd, we will be happy to bring PIG to you on your boat.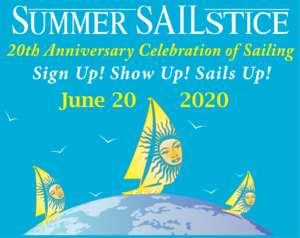 SummerSailstice.com – The final countdown to the 20th Anniversary of Summer Sailstice is upon us. With just eight days left, we have events popping up all over the world, and people are celebrating in all types of ways. We don't care how you do it, we just hope that you will join us by celebrating sailing on the longest day of the year.

The 20th Anniversary of Summer Sailstice is one of the only events in June, and a great opportunity to get your customers out sailing again. Normal will return when you help to get everyone out sailing.
Summer Sailstice, June 20, 2020, is a unique opportunity for you to help get all your customers and the whole world to start their summer of sailing 'together' on the solstice.

Email: [email protected]com for questions or information about partnering with Summer Sailstice.
---
Photos of the Week
NOTE FROM OUR EDITOR: Do you have a beautiful or fun photo of your harbor, what you've been doing for social distancing, or a project you're working on? Send it to us!

All images this week Feature our Best Harbor 2020 Winner Depoe Bay, Oregon!