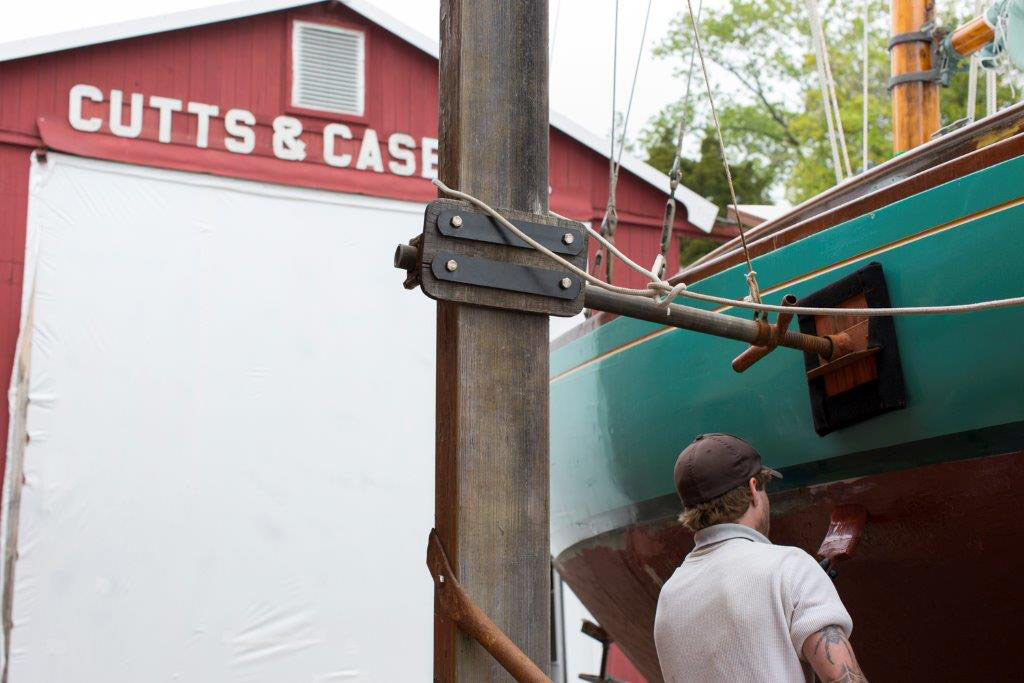 Cutts & Case Shipyard, a designer, builder and restorer of fine wooden boats, opened its doors in 1965 in Oxford, Maryland.
Founded by Long Island-trained boat designer, builder, and inventor Ed Cutts, Sr., and veteran, sailor, IBM executive, and computer pioneer John Case, Cutts & Case Shipyard is a leading name in fine wooden yacht design, construction, maintenance and restoration, renowned for the innovative Cutts method of wooden hull construction that produces lighter, stronger boats.
A family business and a historic treasure, Cutts & Case is also an active full-service shipyard. And while not set up as a transient marina, visitors are welcome and accommodated as space is available. There are slips for around 36 boats, most rented on an annual basis. A shower and bathroom are available for slip holders and all of Oxford's amenities are within walking distance.
"We're proud of our history and all that my Dad built," says Ronnie Cutts, "and we're also excited about the future, the boats we're restoring and maintaining, and the boats we'll build. It's all about keeping the wooden boat tradition alive and thriving."
Photos of Cutts and Case, Inc.