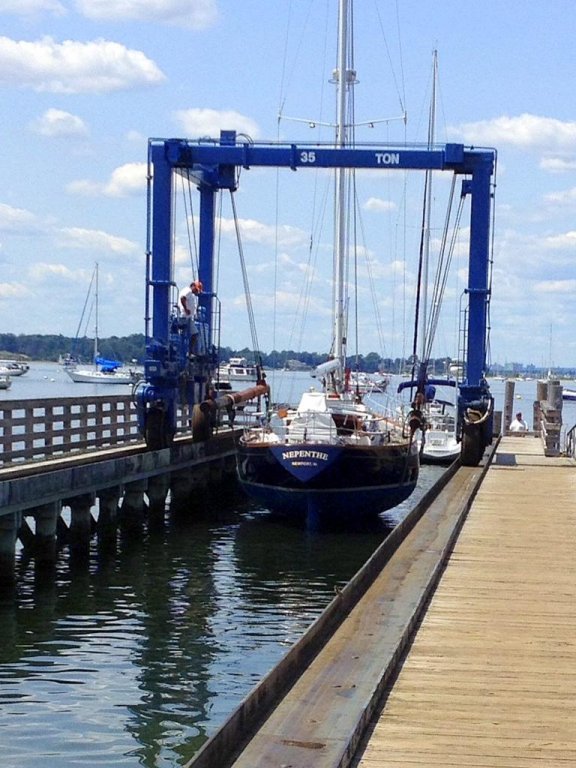 Manhasset Bay Shipyard is a full-service marine center located on Manhasset Bay, at the western end of Long Island Sound, in Port Washington, New York. Whether you need a quick repair before you head out on the Sound, your bottom painted before the weekend races, or some rigging or electronics projects completed, the staff at our historic shipyard are ready to serve you.
Services
The yard offers a full range of services, including:
•Storage (winter and summer)
•Winterizing, Shrinkwrap
•Rigging
•Engine maintenance and repair
•Bottom painting, varnishing
•Electronics installation and repair
•Short hauls
Staff
The Shipyard Manager and his staff are skilled in all aspects of boat maintenance and repair, including boat systems, fiberglass and gelcoat repair, bottom care, painting, and rigging. Our crew is reachable on VHF Channel 68 or by calling 516-767-SHIP (7447).
History
Manhasset Bay Shipyard has probably been used as a marine facility as far back as the post-Civil War period. In 1887, Elbert Stannard, a local resident and retired clipper ship captain, started a business converting wooden warships — made obsolete by steam engines and iron cladding — into freight and passenger vessels. Stannard's business likely included the current shipyard property. In 1889, six wooden warships and two coastal schooners owned by Stannard burned in a spectacular fire of unknown origin off Plum Point. Today, the small creek that runs along the southern side of the shipyard is known as Stannard's Creek.
Photos of Manhasset Bay Shipyard