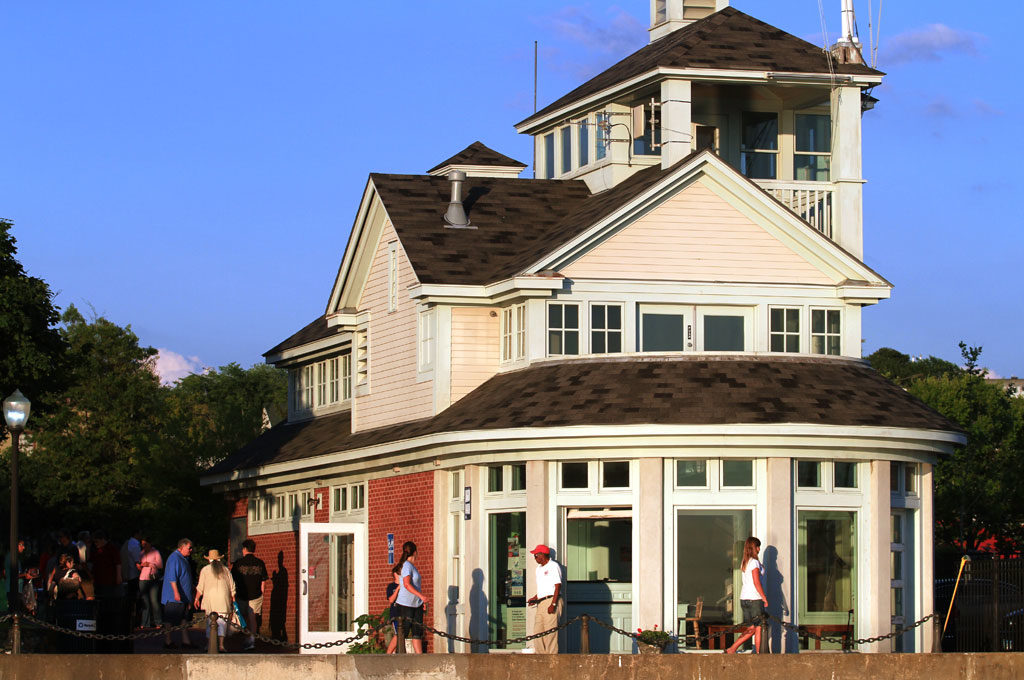 It is recommended that you make arrangements for dockage beforehand, with one of Newport's marinas or commercial mooring companies.
Anchoring in Newport Harbor is allowed, but shall be under the direction of the Harbormaster (VHF Channel 16). No vessel shall be allowed to anchor in Newport Harbor utilizing her own ground tackle and be left unattended.
The owner or operator and party may go ashore, but shall not leave the area. They shall be available to tend to the vessel in the event of heavy weather.
Transient moorings in Newport Harbor are on a first come first serve basis. Mariners can inquire to availability by hailing the Newport Harbormaster on VHF. Channel 16. or one of the other Commercial mooring services.
They are as follows:
Brenton Cove Moorings VHF. Channel 09
Newport Mooring Service VHF. Channel 09
Old Port Marine Services VHF. Channel 68
Applications for private moorings are being accepted and there is currently a waiting list. The length of time a mariner must wait is a function of Resident versus non resident status as well as the area of the harbor being requested. Private moorings are allocated at a rate of three resident to one non resident.
There are four major areas in which mooring permits are issued. They are listed below by popularity:
Main Harbor
Brenton Cove
Spindle
Point section
Dinghy Docks
Any one interested in participating in the Dinghy Storage program should contact the Harbor Division at (401) 845-5815. Dinghy Stickers will be available Tuesday - Saturday 0800-1600 hrs. at the Harbormaster's Office, 39 America's Cup Avenue, Newport.
The public dinghy docks are list below from the north end of the Harbor to the South.
Elm Street Pier
The north side of the shipyard breakwater
Inn on Long Wharf
Newport Yacht Club
Bowens Wharf
Ann Street Pier
West Extension Street
King Park
Sail Newport
Ft. Adams
The Ann Street Pier located between 41 North (old Christies Marina) and Newport Onshore Marina is currently run by the Harbor Division. It has limited space for transient short term tie up of vessels between 26 and 40 feet in length. Mariners may hail the Ann Street Pier Dock master on VHF. Channel 09 for availability.
King Park
King Park is a Newport city park at the south end of Newport Harbor. There is a cement slab boat ramp here and a paved parking lot. A town sticker is require to park at King Park but there are some public (non-sticker) parking near the boat ramp. This boat ramp provides access to Newport Harbor and the East Passage.
Click here for the Harbormaster's page on the City of Newport website.
Photos of Newport Harbormaster