A New Coastal Adventure: SUP for a Day
Posted by Josh Moore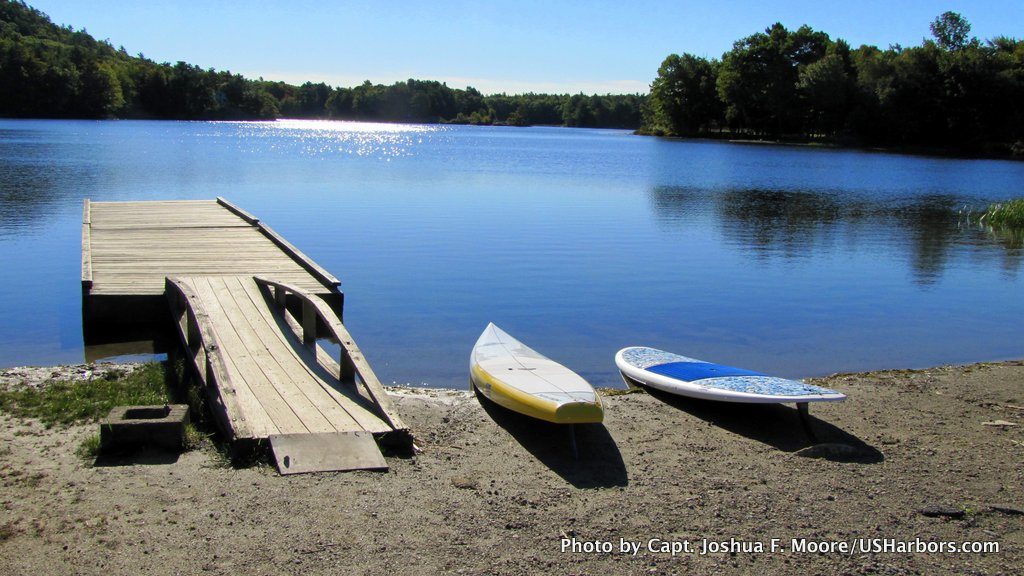 I have a confession to make: I've been a SUP snob.
For the past couple of years, I've watched more and more people paddling around my favorite harbors while standing up straight on a surfboard. I'll admit that I've looked somewhat askance at these vertically-inclined paddlers. First, while Stand-Up Paddleboards seem perfectly appropriate for where I used to live in Maui, in my home state of Maine they appeared downright perilous, should you happen to topple into the always-chilly water. Second, the idea of standing up on a longboard with a canoe paddle in your hand just seemed silly.
A week or so ago, I accepted an offer from Thor Emory, of Thorfinn Expeditions, to try SUPing firsthand. It turns out, SUPing really does consist of standing on what is essentially an old-school windsurfer with a paddle in your hand. And guess what? It's awesome. Something about having a higher vantage point completely changes the experience of paddling versus the water-level perspective that you get in canoe or kayak. Where your lower half is trapped below the deck of a kayak, on a SUP your toes, calves, and quads become essential tools in the maneuvering of your board. As far as a workout goes, SUPing seems to me to be the best core workout you can get on the water.
In terms of difficulty, SUP is pretty much as difficult as you want to make it. If you have a decent sense of balance you can probably manage some simple strokes, move your board right along, and stay relatively dry. But if you want to grow your stroke inventory a bit and actually work on your speed, the chances of taking a dip in the drink increase dramatically. But unlike getting back into a kayak, which can involve some serious logistics (and bailing), getting back aboard a SUP is pretty straightforward. (I won't mention who in my 90-minute lesson learned this firsthand, since I know my first spill off a SUP is coming soon!)
Though Thor was willing to teach me and my colleagues the basics on a small inland pond in Camden, such tranquil waters are hardly his usual SUP stomping grounds. Instead, he's often out paddling a dozen or more miles at a stretch on the open waters of Penobscot Bay and around Mount Desert Island. This summer he completed a circumnavigation of Mount Desert Island, and there are rumors he's planning paddle from Rockland to Matinicus and back.
Most of us wouldn't want to undertake the kind of adventures that Thor does, but for people looking to see what the SUP craze is all about, I'd say go for it. You might just be in for a pleasant surprise, and you'll probably find yourself with a whole new way of enjoying the coast.