Storm Prep: How to Track Hurricane Sandy
Posted by US Harbors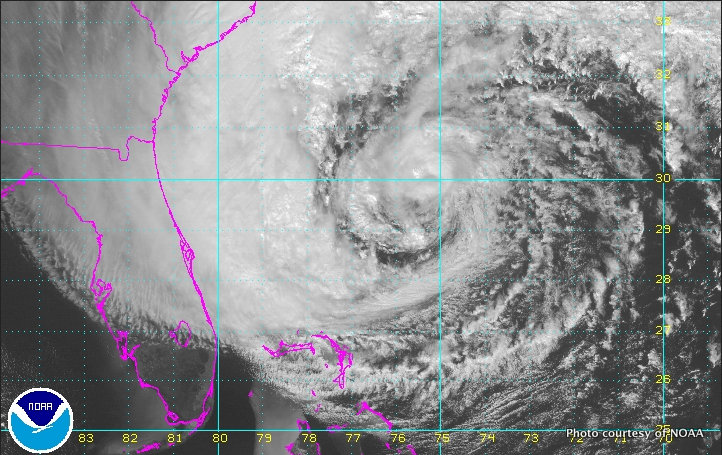 Virtually everyone on the East Coast is keeping an eye on Hurricane Sandy (the storm has switched between being a hurricane and a tropical storm a couple of times since it formed in the Caribbean Sea) as it zig-zags up the shore. The storm is generating plenty of sensational headlines in various media outlets, but if you're like us, you probably prefer the straight scoop when it comes to your weather data and predictions. Here's how we're tracking the storm:
First, of course, we're monitoring the weather conditions and forecasts in each of our favorite harbors right here on USHarbors. In addition to checking the local tide chart (the timing of Sandy's arrival couldn't be worse, coinciding with a full moon and astronomical high tides), our harbor-focused weather pages give you all the weather data you need for your particular harbor. In each of our 1,100 harbors we provide the onshore forecast, marine forecast, nearby weather buoy data, and an animated weather radar centered over each harbor (don't forget to tap the button to make the radar full-screen). Registered users on USHarbors also get weather warnings streamed automatically, so it's worth your time to create a free account.
But with a huge storm like Sandy it's useful to have a larger overview, and for that the National Hurricane Center is our first stop. (Click here to visit the National Hurricane Center.) The forecast track and various wind-speed prediction maps are great ways of seeing what Sandy is up to at a glance, but perhaps the best tool is the forecast discussion. You don't get more straight talk than this, and it's worth your time to read it.
Next, we start heading to a variety of private forecasting services. One of the best graphical presentations is PassageWeather, which provides forecasts and weather routing for sailors around the world. (Click here to visit PassageWeather.) The simplest way to navigate the site is by clicking on the detail map on the home page and then clicking again on your section of the coast. By advancing the GFS and NAM wind models in three-hour increments, for instance, you can very quickly get a feel for what the winds are likely to do in your piece of the coast (be warned: it takes a few minutes to understand the way the wind barbs work).
Lastly, we still value the forecasting provided by the meteorologists at local television stations, as these talented men and women spend a ton of time analyzing the weather models and figuring out how the storm might interact with the local geography. Everyone has their favorite station, of course, but we've been especially impressed by the in-depth coverage provided by WXEdge (Channel 8), based in Connecticut.
Those are some of our favorite ways to track an approaching storm; how about sharing some of yours?