Newport Short-Listed to Host 2017 America's Cup
Posted by US Harbors
Newport is once again close to hosting the world's largest sailing regatta, as the City by the Sea has been short-listed to host the 2017 America's Cup. The city joins San Diego and, presumably, Hawaii as one of the final options for the site of the regatta, which was won in stunning fashion last September by Oracle Team USA.
Though an America's Cup event has never been held in Hawaii, Oracle Team USA owner Larry Ellison now owns 98 percent of the island of Lanai and has indicated that he'd like to see a regatta held there. Chicago has also been mentioned as a host city option, though perhaps as an America's Cup World Series stopover rather than for the Cup finals.
The 2017 finals event will be held in fully foiling catamarans, likely 62-footers instead of the 72-foot monsters that were used in the 2013 event in San Francisco. That regatta saw record television coverage — the broadcast teams are now nominated for Emmy Awards for their work — as well as substantial on-shore spectators. Though San Francisco has not been officially ruled out of the running for the next finals, the America's Cup defender was reportedly disappointed by the terms offered by the host city for the 2017 edition.
Newport, home to the America's Cup from 1930-1983, has been through the short-list process before, having made it to the final round in 2010 before America's Cup organizers announced that San Francisco had been selected as the host city. Since that time, however, Newport has hosted the 2012 America's Cup World Series and has won a stopover on the 2014-15 edition of the Volvo Ocean Race. Both events, no doubt, have led America's Cup organizers to take another look at Narragansett Bay as the setting for the biggest event in competitive sailing.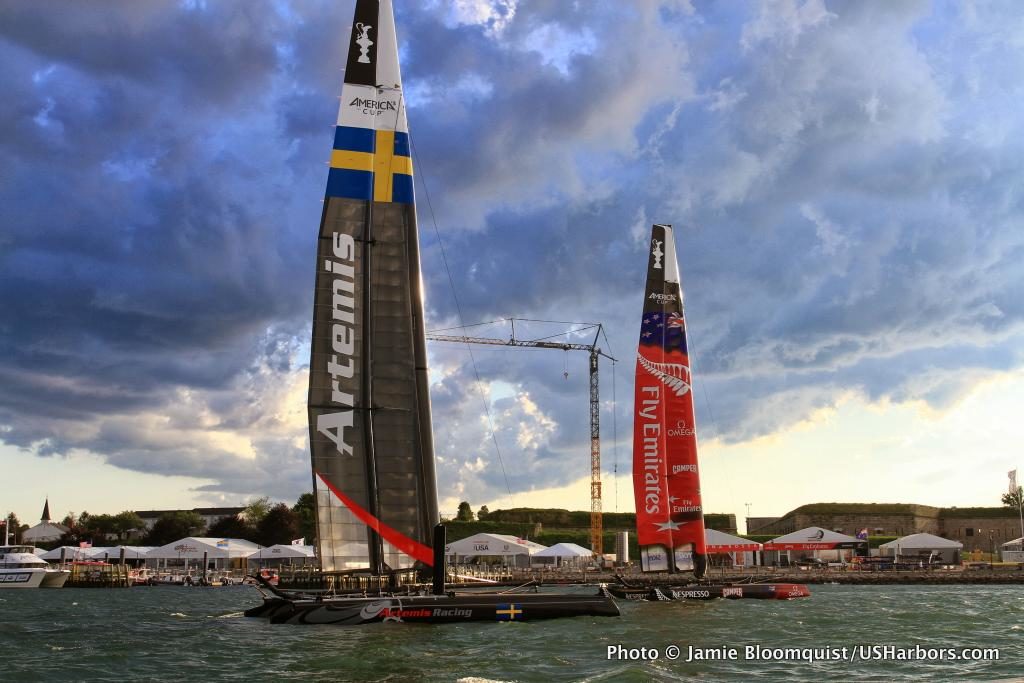 Photos of Newport Short-Listed to Host 2017 America's Cup