Award-winning marine interior designer Krisha Plauche of Onboard Interiors, LLC, has opened a showroom office at iconic Little Harbor in Marblehead. Ms. Plauche has been an interior marine designer for over 15 years and is a professional member of the American Society of Interior Designers. She is also a certified USCG captain and an ocean sailor who brings her design talents and practical experience on the water to her award-winning work.
As a Marblehead native and sailor herself, the decision to re-locate to Little Harbor has special significance for Plauche, as it is the site where the famous sailmaker and yacht designer Ted Hood had his sail loft, boatyard, and design business for many decades.
"I think supporting marine-based business is important for the town in general and is a way to honor the town's history of yachting," Plauche says. "We have boat owners visit from all over New England and they are always charmed by the town of Marblehead. Showcasing this new location for Onboard Interiors certainly helps to continue the legacy of Ted Hood and we are proud to honor that. In fact, in January we won an award from the Marine Fabricators Association for work onboard a Ted Hood-designed Little Harbor [see photo]. We are also proud to be recognized for our quality custom work."
The structure of the building is also ideal for anyone working in a marine-related industry, as it is a spacious and well-lit workroom and showroom. Onboard Interiors moved in April and the excellent lighting, the proximity to other marine businesses, and the view of Little Harbor is an ideal location for this growing business.
"I really love the space because it is in Little Harbor and encompasses all the history that goes with it. We had been in the previous Marblehead location for over ten years now and by moving here we are able to continue to 'keep it local,'" Plauche says.
This is also an ideal location for Onboard Interiors as it is easy to find and the showroom is of particular interest to anyone thinking about a new interior or upgrade for their boat or even a coastal home. The company has spent many years researching and building an extensive library of durable fabrics suited to the marine environment, and these materials are also perfect for indoor/outdoor rooms. The patterns, textures and designs can also be applied to other rooms in the home. The new Onboard Interiors accessible location offers a great opportunity to view the selections in the showroom and is always open for appointments.
Onboard Interiors is planning an open house at its new location in the Little Harbor Offices, 40 Doaks Lane, on Friday, June 6, from 2-7 p.m. and Saturday, June 7, from 10 a.m.-4 p.m. after the busy Memorial Day weekend. See you there!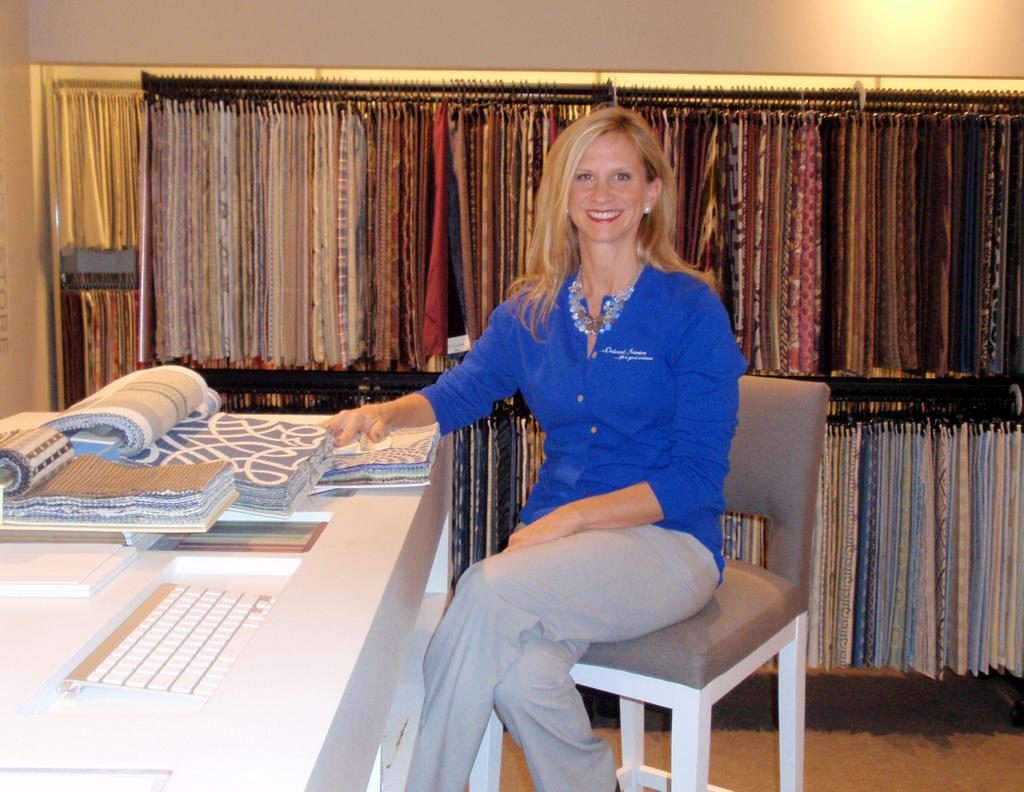 Photos of Marblehead Designer Opens Showroom on Little Harbor