For many, naming a boat is a very personal decision. Owners use everything from family names, the name of a well-loved dog, or even a dirty joke only told among the most salty of us. Buzz around your local harbor and you are sure to find a few.
Whatever you decide, they're many options when it comes to the installation. On a Stuart Knockabout, the two best choices are vinyl letters or hand-applied gold leaf. Both methods make for a beautiful look when applied correctly and properly taken care of.
On de Staël, we wanted to use gold leaf letters with hand-painted dark green outlines. Joan Perkins of Padanaram Sign Shop is one of the best in the industry and is our go-to for vinyl and gold leaf names.
Take a look at these photos to see the process from start to finish!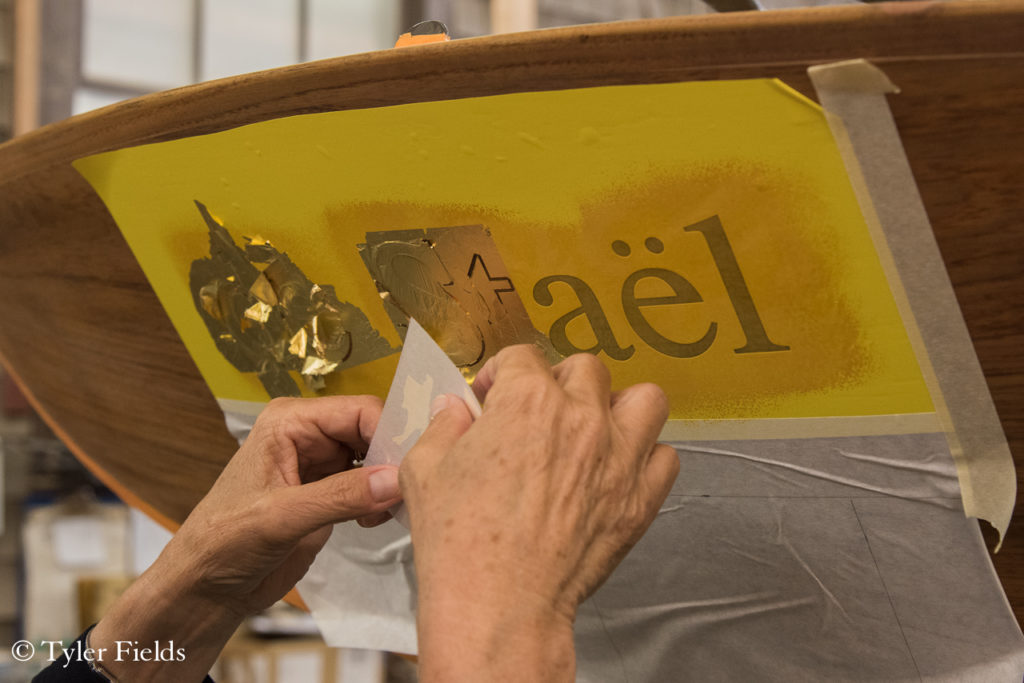 Photos of Gold Leaf and Careful Work: A Yacht Gets a New Name