Sailing Through Boat Show Season: Annapolis 2015
Posted by US Harbors
The USHarbors crew doesn't dread the end of sailing season like many boaters do, since for us it means that boat show season is upon us. We enjoyed a few days at the United States Sailboat Show in Annapolis last weekend and once again came away feeling that yachts are just getting better these days. Here are some photos of a few of our favorite scenes, boats, and unique features that we saw while walking the docks — what's your favorite?
If you missed the sailboat show — or if you're more into the rush of speed and the rumble of your engines than putting the wind in your sails — don't miss the United States Powerboat Show, which opens in Annapolis on Thursday, October 15, and lasts through October 18. And if you miss these events in the Chesapeake altogether, don't despair: The Fort Lauderdale International Boat Show opens on November 5.
So many shows — let's hope you have the stamina (and the checkbook!) to make the most of them this year! Don't forget to share your favorite yachts with other USHarbors users by logging in and posting your photos on USHarbors.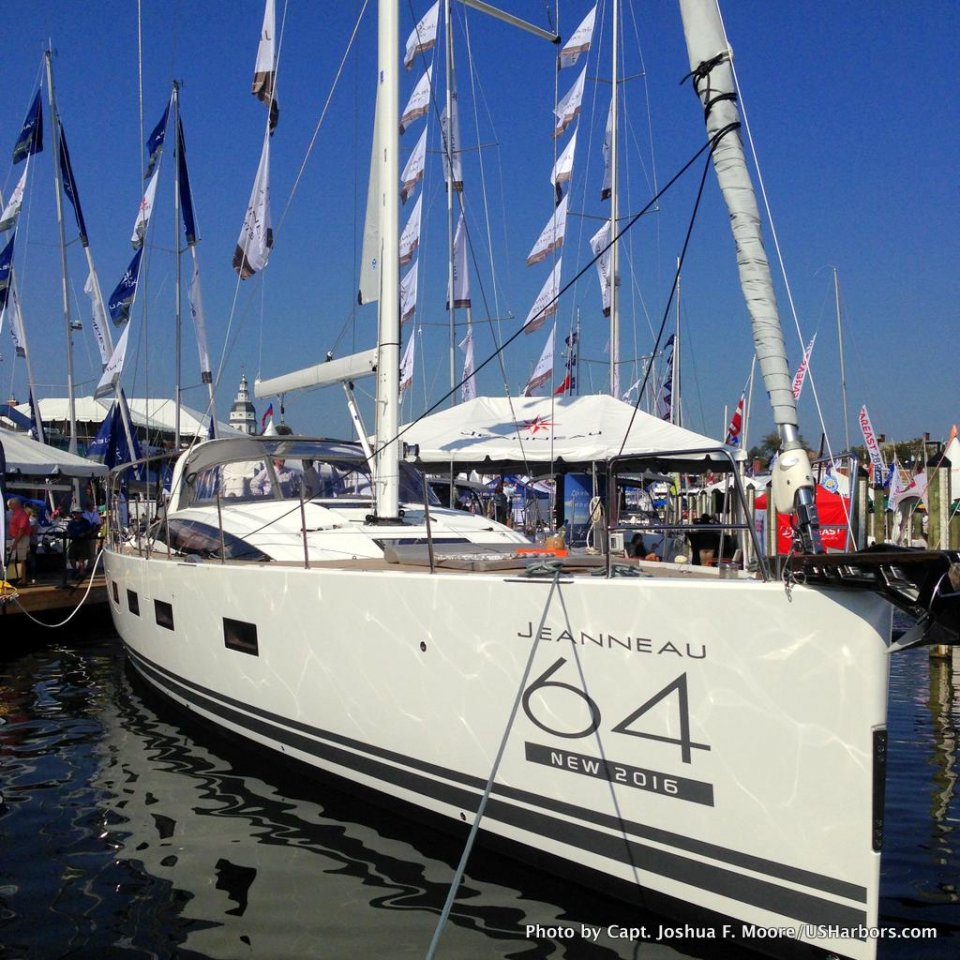 Photos of Sailing Through Boat Show Season: Annapolis 2015