WHEN SEPH LIMEHOUSE, a chief designer at Scout
Boats in South Carolina, passed away in 2014 at a
young age, he left behind not only a grieving family, but
also his design and molds for a beautiful 17-foot powerboat
with a downeast flair, called Edendriver.
Before he died, Limehouse's wife, Leigh, promised she
would find a production builder for his legacy boat. Hamlin's
Marine in Hampden, Maine, is a dealer for Scout and other
brands, as well as providing service, storage, and marina
amenities. One day, when Hamlin's owner Dan Higgins was
at the Scout yard, he spotted Edendriver gleaming in the
sunshine. He was hooked by her looks. After going for a ride,
he was ready to commit Hamlin's manufacturing subsidiary,
Puffin Boats, as her producer.
"This boat is different," said Higgins. "We ran it under
windy, rough conditions. It was true to its New England style
with South Carolina DNA: It cut through chop and there was
no pounding. It has excellent lateral stability. At one point,
I ran it like a jet ski and topped out at over 40 miles per
hour—way faster than a downeast boat."
Hamlin's is delighted to continue to involve Leigh in the boat's styling
and promotion with the debut of Hull No. 1 of Hamlin's Edendriver, in Rockland,
Maine, at the Maine Boats, Homes & Harbors show.
"The fact that we're building the Edendriver is serendipitous,"
said Higgins. "It's a beautiful boat."
HAMLIN'S MARINE
100 Marina Road, Hampden, ME 04444
207-907-4385
[email protected]
hamlinsmarina.com
Excerpted from Boats of the Year 2016. Click here to read more stories from the latest edition.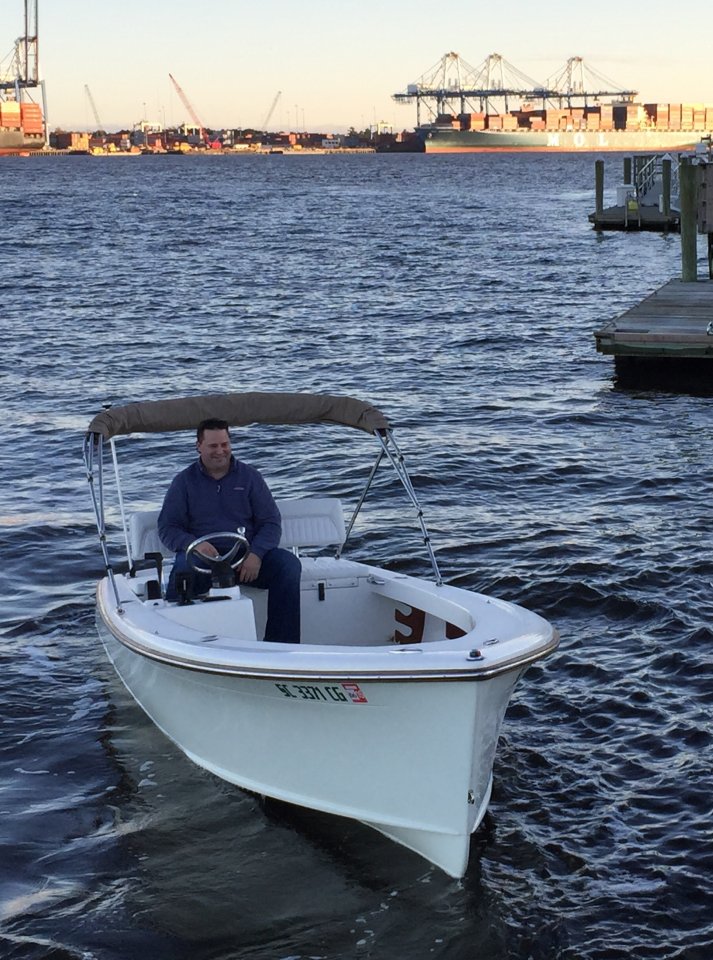 Photos of Lasting Legacy: A Fast-Running, Downeast-Styled Newcomer