Every summer the waterfront of Rockland, Maine gathers with the finest yachts, skilled craftsmen and food from around the Gulf of Maine. The Maine Boats, Homes and Harbors Show ran August 12th through the 14th with exhibitors both in-water and ashore bringing the pages of Maine Boats, Homes and Harbors Magazine to life. This summer more than 50 boats lined the docks and nearly 100 vendors setup on shore.
In addition to the exhibits, Friday and Saturday featured Boats That Make Maine Work with the beautifully restored schooner LADONA and the Maine Maritime Academy's tugboat, PENTAGOET, open for tours. While very different vessels, both LADONA and PENTAGOET show Maine's proud maritime tradition continues to grow.
This year introduced the first Concours d'Epifanes competition on the refit docks sponsored by Epifanes marine finishes. Sail, power, old and new were on display to highlight the quality of work accomplished by our many outstanding craftsmen.
One of the most popular events each year is the World Championship Boatyard Dog Trials. The trials are designed to test the canine competitors in all aspects of boatyard life. Each stage tests the dogs ability to focus, physical agility through obstacles and comfort both in the water and on the docks. The dog and handler teams have the opportunity to prove themselves in front of the show crowd. The final stage is a water skill. If the dog isn't willing to complete the course, the human handler is tasked with the final step of jumping into the brisk Rockland water. As a spectator, it's great to watch either way!
Didn't make it this year? Make sure you add the Maine Boats, Homes and Harbor Show to your Summer schedule for 2017!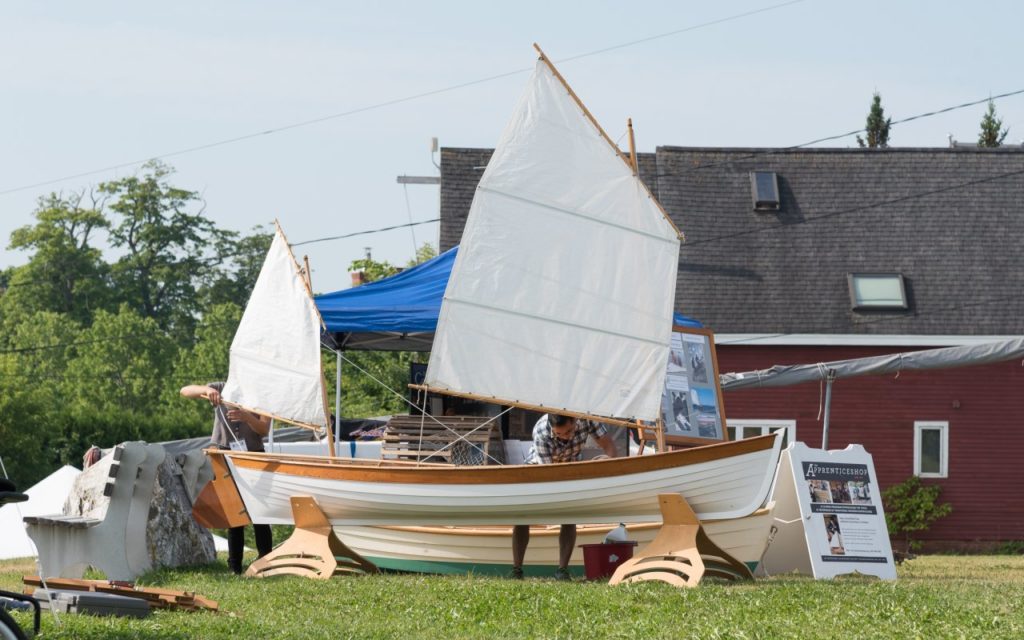 Photos of The Maine Boats, Homes and Harbors Show