A few years ago, Great Island Boat Yard began a multi-phase restoration effort aboard ALIANZA, a 1947, Alden 47 ketch. During Phase I of her refit, the GIBY team repaired a leaky rudder post; built a new centerboard trunk; rebuilt the mast step area; and replaced 40 frames, all beyond repair due to extensive rot where each met the keel. At that time, ALIANZA was also painted, varnished inside and out, and fitted out with new standing rigging. This winter, for Phase II of the project, the crew removed the cockpit sole, stringers, and engine in order to pull and replace 20 more frames (10 on each side), this time on the boat's aft end.
To bend the wood, the crew built and put to work a good old-fashioned steam box – steaming and bending 7/8″ strips of green White Oak, a few at a time. Each strip was left to take shape overnight, before being removed, coated with 5200, and then permanently fastened in place. Three of these 7/8″ strips now make up each new frame.
While the garboard was pulled during the project, to provide access to frames fastened to the horntimber, a few punky hull planks were also pulled necessarily. These planks have been replaced and refastened to a series of new butt-blocks. After all is refastened and rebungged, the boat will be painted and made ready for relaunching. GIBY is pleased to be playing a role in giving an old classic new life!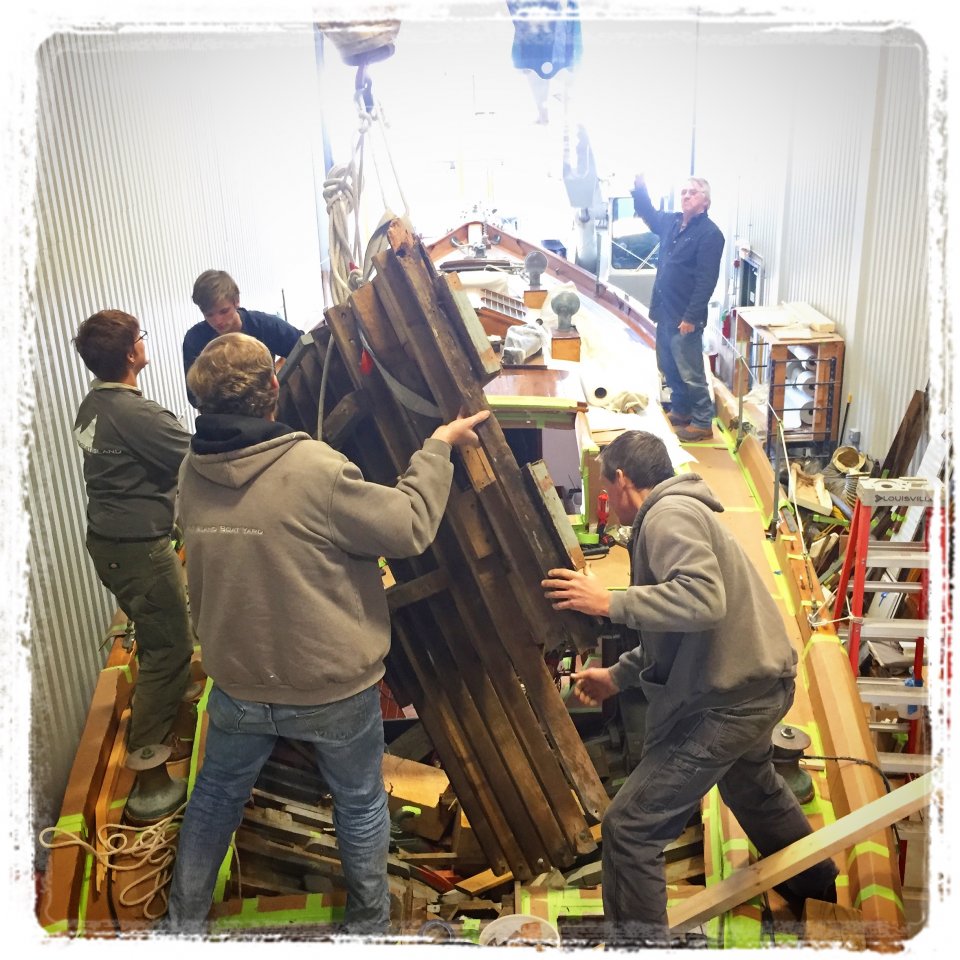 Photos of Restoring a 1947 Alden 47