SPONSORED CONTENT
America's Great Loop: "The Last Great Adventure."
Posted
Last Updated
The Great Loop has been called "the last great adventure in North America", and it's gaining in popularity as hundreds of boats follow the 6,000-mile continuous waterway route every year. The Great Loop takes boaters up the Atlantic seaboard, through historic canals, across the Great Lakes, down the inland rivers to the Gulf of Mexico, and around Florida.
"Loopers", as those pursuing the coveted "gold burgee" earned for completing the route are called, are growing in numbers in recent years across many different demographics.  First, the 76 million baby-boomers in the U.S. are reaching retirement age and looking for a way to spend those golden years.  For some, spending a year-or-more aboard their own yacht circling the eastern part of North America is an adventuresome option.  Second, changes in technology have made it easier than ever for some working professionals to do their jobs remotely.   In those cases, a boat is as good a place as any!  That same technology is making it more possible for families to do the Loop, because home-schooling (or boat-schooling, as it's known on the Loop), is an easy way to enable children to continue their schooling while getting the education of a lifetime traveling through the U.S. and Canada.
How do these Loopers, some buying their first boat for the endeavor, learn what they need to know to complete the trip safely and comfortably?  They join America's Great Loop Cruisers' Association (AGLCA).  AGLCA provides the information and inspiration needed to move a Great Loop adventure from a bucket-list item to a reality.
AGLCA connects its members through in-person events, an on-line forum, and a network of Harbor Hosts around the route who are standing by to assist other Loopers cruising through their home town. It also offers a club flag, known as a "burgee", that identifies members.  You're never alone on the water with your AGLCA burgee flying.
To further your knowledge and boating skills in advance of dropping the dock lines and heading off on the Loop, AGLCA offers seminars, webinars, newsletters, and over 100 sponsors that provide training, guidebooks, boat buying assistance, and discounts.
In addition to being called North America's last great adventure, the Loop has been called the great equalizer because once you're on the water, it doesn't matter how big your boat is, where you come from, or what you did in your life on land.  Once you begin exploring the Great Loop, you're part of a community with a shared goal and passion.  Instant connections are made over "docktails" because everyone has something in common, and those connections often grow into lifelong friendships.
Loopers live a lifestyle that allows them to explore quaint historic towns, bustling large cities, out-of-the-way rural islands and unique places to eat and drink.  But there's something else unique about the Looper Lifestyle.  In today's busy, digital era, a close-knit community is often hard to find.  That's not the case on the Loop.  Almost without exception, when Loopers are asked about the best part of the trip, the response is, "The people we met!".
Visit www.GreatLoop.org for more Great Loop inspiration and information.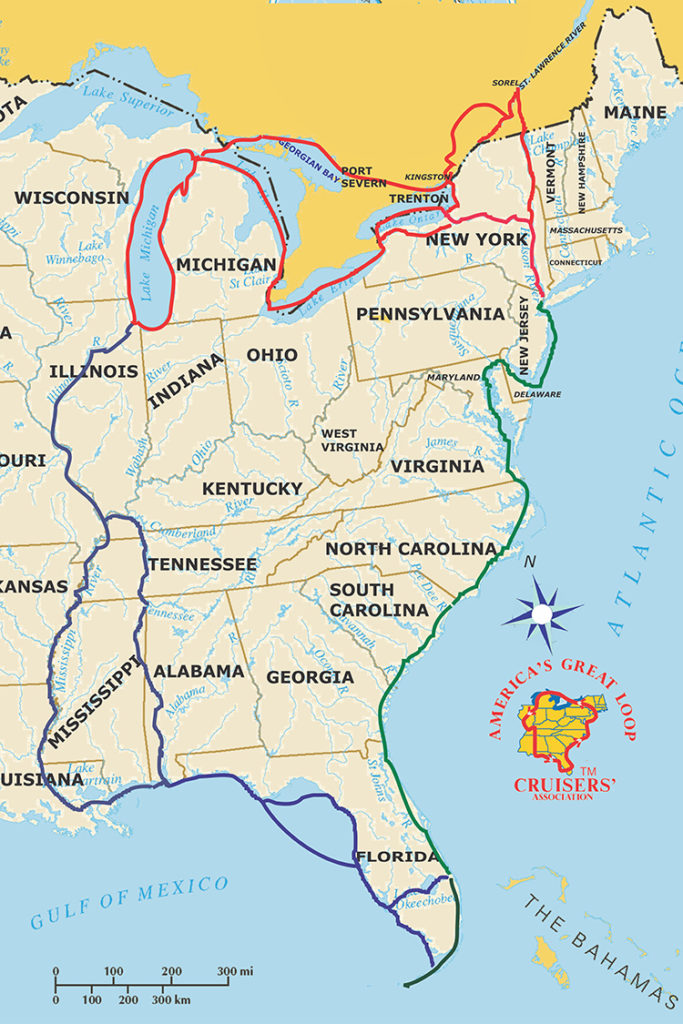 Photos of America's Great Loop: "The Last Great Adventure."