Life Proof Boats Appeal to Everyone from First Responders to Families
Posted
Last Updated
What makes Life Proof Boats one of the most exciting new manufacturers in the country? We recently caught up with Micah Bowers, CEO of Life Proof Boats to discuss the numerous features that separate them from the competition.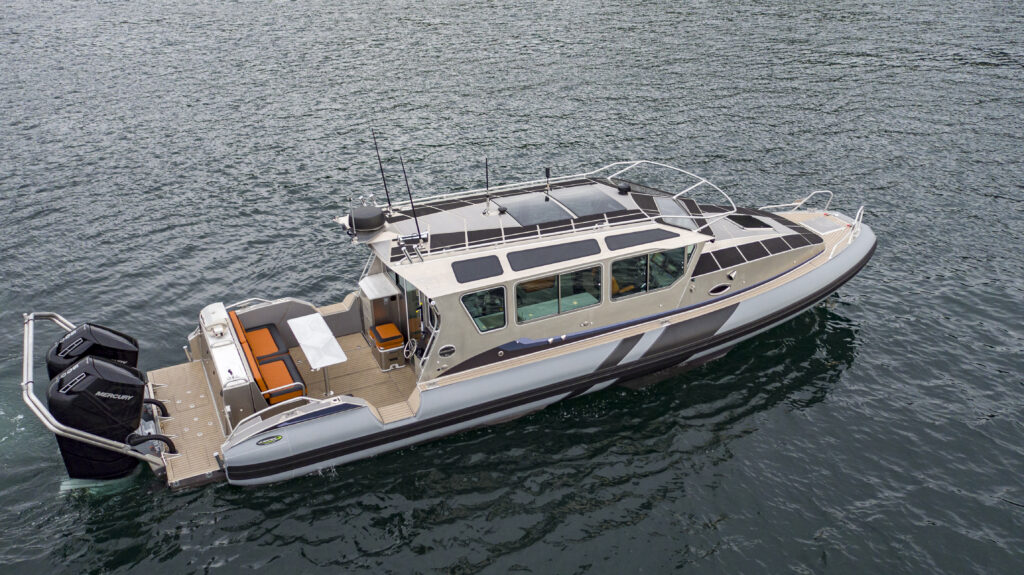 At first glance, Life Proof boats look a little different than your traditional RIBs or center consoles – their sleek lines, luxurious interiors and modern design choices immediately stand out. As much as the overall design aesthetic is crucial, the most important elements in the Life Proof model are safety, stability and dependability. These are just a few of the reasons that Life Proof has become a favorite brand across a variety of users – from law enforcement to casual weekend fishermen; Life Proof has gained a fiercely loyal following since hitting the market.
Their unique FAST (Foam Air Stabilized Technologies) collar system means that Life Proof boats will always stay positively buoyant even in the harshest situations unlike traditional RIBs which are susceptible to punctures, wear and the elements. Life Proof's relatively flat profile and steady handling also lends itself as easily to use by police and first responders as it does to recreational boaters. Additional safety features such as reserve flotation foam strategically located in hull compartments and self-bailing decks make Life Proof boats virtually unsinkable.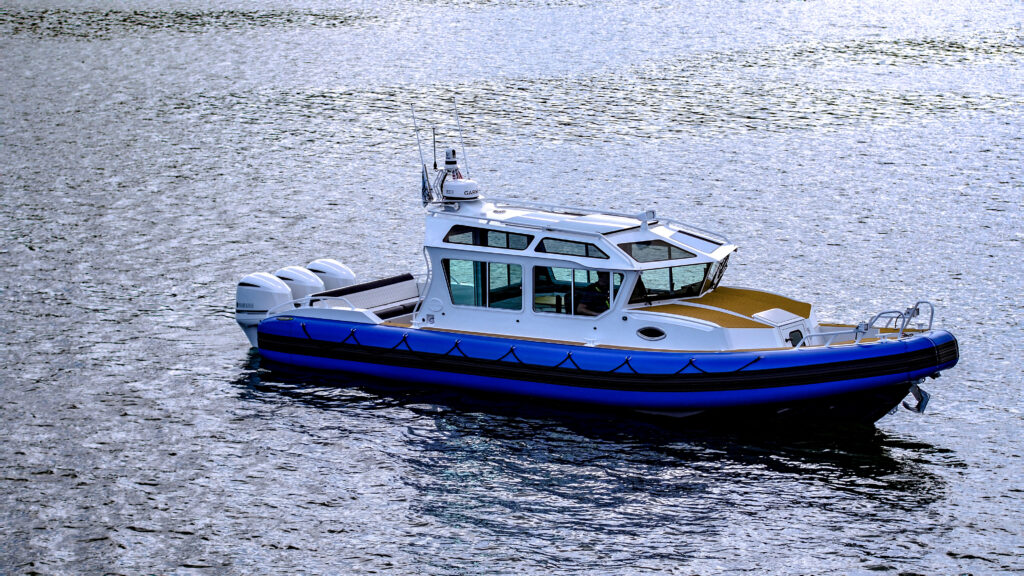 Aluminum construction, while common in the Northwest, is relatively new on the East Coast – not for long according to Micah who expects to nearly double his staffing in the next year due to increased demand. "In the past aluminum was considered cold, loud, it wasn't as pleasurable as fiberglass. We took the idea and revised the designs to make it much more warm and pleasurable. When you get on our boats or you put our boats side by side at the boat show, people are blown away – they don't expect it to be what it is. That's been a big reason why we've continued to succeed."
Micah noticed a shift in boater needs about two years ago when Life Proof's clients began requesting larger boats and more yacht tenders. This led Life Proof to design a number of custom models ranging in size from 33′ – 50′, the largest of which has a potential cruising range of 400 miles.
Whether you're in the market for a center console, cabin boat or hybrid with removable bulkhead, Life Proof has a boat that will fit your needs.
For additional information or to schedule a viewing please
CLICK HERE
.