History of Coast Survey
Posted
Last Updated
By  noaa.gov
The Nation's First Scientific Agency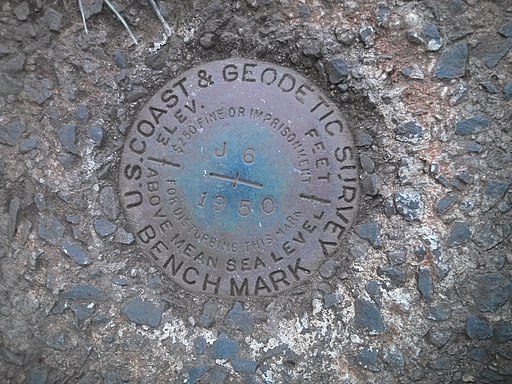 On February 10, 1807, President Thomas Jefferson signed "An Act to provide for surveying the coasts of the United States."
The effort experienced some growing pains in the early years. Ferdinand Hassler, who was eventually to become the agency's first superintendent, went to England to collect scientific instruments and was unable to return through the duration of the War of 1812. After Hassler returned, he started work on a survey of New York Harbor in 1817, but Congress stepped in to suspend the work because of tensions between civilian and military control of the agency. After several years under the control of the Department of the Navy, the civilian U.S. Coast Survey was established in 1832, with Hassler as superintendent. Coast Survey has been the nation's chart maker ever since.
In the ensuing years, the young agency tackled additional responsibilities. In addition to conducting hydrographic surveys and producing nautical charts, U.S. Coast Survey conducted the first systematic study of the Gulf Stream, designed tidal predication machines, and established the geodetic connection between the Atlantic and Pacific coasts.
U.S. Coast Survey (known as Coast and Geodetic Survey beginning in 1878) attracted the best and brightest scientists and naturalists. Coast Survey commissioned famed naturalist Louis Agassiz to conduct the first scientific study of the Florida reef system. James McNeill Whistler, who went on to paint the iconic "Whistler's Mother," was a Coast Survey engraver. The great naturalist John Muir was a guide and artist on "Survey of the 39th Parallel" across the Great Basin of Nevada and Utah. Alexander Dallas Bache, great-grandson of Benjamin Franklin, was the second Coast Survey Superintendent. Bache was a physicist, scientist, and surveyor who established the first magnetic observatory and served as the first president of the National Academy of Sciences.
The agency's men and women (Coast Survey hired women professionals as early as 1845) led scientific and engineering activities through the decades. In 1926, they started production of aeronautical charts to meet the requirements of the new air transportation age. During height of the Great Depression, Coast and Geodetic Survey (C&GS) organized surveying parties and field offices that employed over 10,000 people, including many out-of-work engineers.
In World War II, C&GS sent over 1000 civilian members and more than half of its commissioned officers to the military services. They served as hydrographers, artillery surveyors, cartographers, army engineers, intelligence officers, and geophysicists in all theaters of the war. Civilians on the home front produced over 100 million maps and charts for the Allied Forces. Eleven members of the C&GS gave their lives during the war.
President Richard Nixon formed NOAA in 1970, bringing C&GS into the new scientific agency. Today, the Office of Coast Survey continues its traditional commitment to employing the highest levels of science and technology to improve marine safety and to tackle the new challenges of the 21st century.
According to the Dictionary of American History, "…the Survey is considered to have been one of the major birthplaces of modern American science, including many disciplines not generally associated with geodesy and hydrology. Its creation is a cornerstone of the rapid growth of science and technology and of the development of natural resources for commercial use in the United States."
Read more at noaa.gov