Maine builder feeds the 'tuna fever'
Posted
Last Updated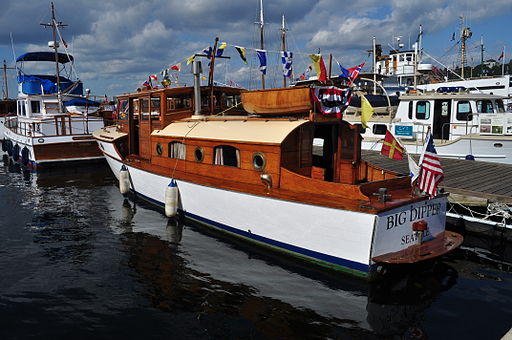 Wesmac Custom Boats in Surry, Maine, has been building a lot of boats over the past year, and many of them are tuna boats.
"The guys, they all got tuna fever," says Wesmac's owner, Steve Wessel. One of the tuna boats will be the second one for Chris Peterson of Freeport, Maine, when he takes delivery of his 42'3" x 14'6" boat in late spring or early summer.
Like all fiberglass boats built at Wesmac Custom Boats, it's built with composite construction. A 1,150-hp Scania will provide the power, and "she'll be a fully decked out, live aboard," says Wessel, with bunks and a head-up forward, while back aft will be a refrigerated fish hold with freezer plates, ice makers, and water makers.
Next to Peterson's boat in the building bays,  a 46' x 14'6" tuna boat is under construction with the same Scania diesel and the same refrigerated fish-hold arrangement. It's being built for Cedric and Trisha Vohden in Oceanport, N.J.
Going up in size, a 54' x 17'6" tuna boat will be going to Boston with a 2,000-hp MAN. "She'll cruise at 27 to 28 knots," says Wessel.
East Coast fishermen aren't the only ones coming to Surry, Maine,  for new tuna boats. Next summer, a 50' x17'6" tuna boat is scheduled to be shipped to San Diego, Calif., for Robert Padigo. Not so big, but with a lot of power is a Super 46 (46' 9") with a 17' 2" beam for Friendswood, Texas, tuna fisherman David Dion. A 2,200-hp C32B Caterpillar will be bolted to its engine beds, which Wessel notes, "is a lot of power for that boat."
Dion's tuna boat will leave Maine with a relatively new feature on a Wesmac boat: a walk-around wheelhouse with a recessed deck.
Read more at nationalfisherman.com