Kitesurfing Brings Raw Speed to Martha's Vineyard Beaches
Posted by US Harbors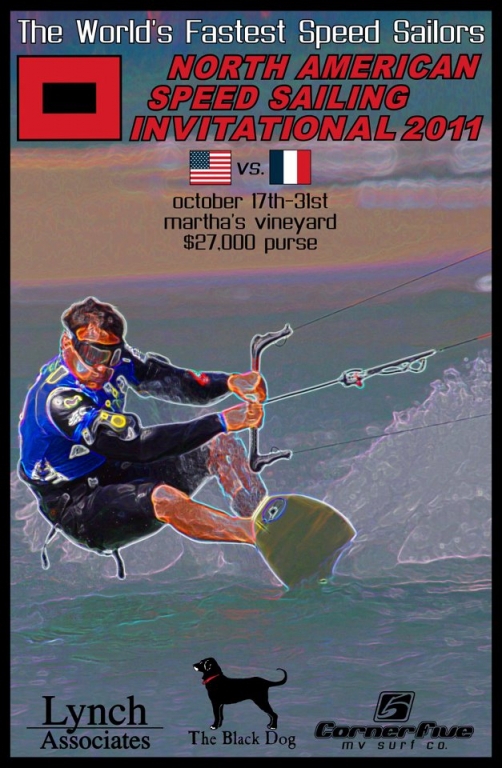 If you're looking to see the fastest sailors on the planet during the next two weeks, head out to Martha's Vineyard. Rob Douglas, who holds the outright speed record for controlling a kiteboard at an eye-watering 55 knots, has organized the 2011 North American Speed Sailing Invitational as a way to attract the top kitesurfers and to draw attention to the sport. The event starts Monday, October 17, and runs through October 31, with the winner taking all — in this case, a tidy $27,000 purse, the largest in the history of the sport.
In addition to Douglas, competitors signed up for the competition include Charlotte Consorti, the fastest woman sailor; Alex Caizergues, who has held multiple world records; and Manu Taub, the first kitesurfer to break 40 knots.
Kitesurfers have to be flexible (not to mention willing to take a high-speed pounding, as the videos of their crashes attest), and so instead of a single fixed venue the event will create a course wherever the wind and sea conditions happen to be best. The three best locations on Martha's Vineyard are at Joseph Sylvia State Beach, Cape Pogue Bay, and Katama Bay, so those are the best places to catch the action over the next couple of weeks. In the evening, kitesurfers are usually gathered at Douglas' Black Dog Tavern, so that's another good spot to rub elbows with the world's fastest sailors.
For the latest reports, check out the 2011 North American Speed Sailing Invitational's Facebook page by clicking here.