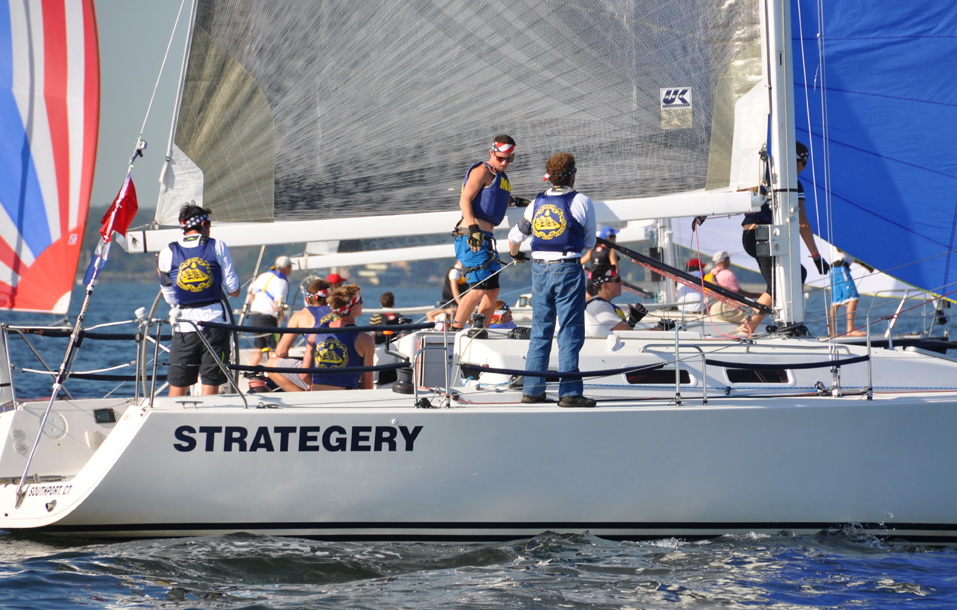 Talk about being on a roll. The Maine Maritime sailing team, which barely even made it onto the bottom of the regatta scoreboards a half-dozen years ago, has been taking sailing competitions coast-to-coast by storm recently. In 2008 and 2009, they took first place in the Port of Los Angeles Harbor Cup, the West Coast's largest collegiate event. Last year, they won the Kennedy Cup in Annapolis, which qualified them for a ten-day regatta series in France at the end of this October. And this year they've beaten even their own records, sweeping the 2011 Intercollegiate Offshore Regatta — the largest college sailing event in the United States.
"In the past, almost anyone could get on this team, but now we're headed toward being honest-to-god racers," says Tom Brown, the team's coach since late 2007. Brown's arrival at the merchant marine academy in Castine was the turning point for the team's fortunes, as he's overseen the upgrading of the school's fleet of offshore racing yachts, which now includes a Dobroth 43 among other boats. Brown, an accomplished racer who has won silver and bronze medals in the 2.4 meter Paralympics, says that while he's been able to help guide the twenty-five sailors who currently comprise the Maine Maritime sailing team, a lot of the learning happens on the water, when he's not even on the boat. "I coach all the teams — offshore, dinghies, you name it — so there's a lot of juggling," he says. "A lot of these guys end up self-coaching a little bit. They learn to adapt to pretty much anything."
That resilience came in handy over the Columbus Day Weekend, when a J/109 skippered by senior Chris Poole won the Storm Trysail Foundation's Intercollegiate Offshore Regatta in Larchmont, New York. Competing against 400 other college students in boats ranging from 35 to 44 feet, the Maine Maritime crew aboard Strategery, a J/109 borrowed from a member of the hosting yacht club, took home the overall trophy with a perfect score consisting of three firsts. Brown is especially proud of his team's performance given the stiff competition and light, and therefore challenging, breezes. "The other schools get to practice with a lot of other teams and a lot of other professional sailors, which we don't," he says. "A lot of that is mental, though, and these guys take the underdog approach and don't leave anything on the table."
The offshore team, which consists of Poole, three other seniors, two juniors, and two freshmen, is hardly relaxing after its victory, instead training aggressively for the Student Yachting World Cup to be held in La Trinite-Sur-Mer, France, beginning October 21. It's been more than two decades since an American team has competed in the event. To date the Maine Maritime team has raised nearly $50,000 to fund their trip, though they're still actively seeking contributions. To prep for the six days of racing, including one distance race, Brown says the team has accepted a J/29 from East Coast Yacht Sales in Yarmouth and is using it to get used to the Grand Surprise 32 that they'll be sailing in France. They've also received new foul-weather gear from Atlantis and lifejackets from Spinlock. "It's a different approach that we need to take in France," he says. "We need to know what possibly can go wrong, and then make it go wrong early. We're taking extra halyards, extra rigging, extra everything. We need to break this boat and then put it back together again."
For more information about the Maine Maritime Sailing Team, click here.